IPCISCO FOLLOWERS FROM ALL OVER THE WORLD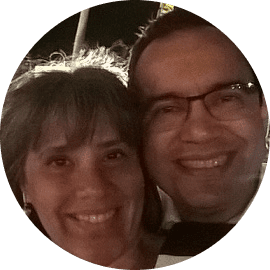 My students use IPCisco.com…
My students use
IPCisco.com
to support classroom studies. It has recently been very useful in researching the use of IPv6. Thank you for your support. Silvana Correa. Teacher in Fortaleza-Brasil. Currently in Porto-Portugal."
SILVANA CORREA, Network Trainer, Brasil, Portugal
Network Instructor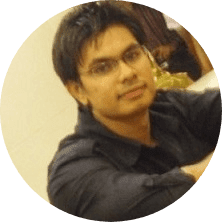 IPCisco.com is a Popular Network Blog on USA!
IPCisco.com is really very helpful and informative. It helps me a lot! It has nice lesons and courses espeacially on Alcatel-Lucent/NOKIA. I would say Gokhan is doing good with IPCisco.com. I have personally heard about IPCisco.com from multiple people in different U.S states.
JUNAID MOZAFFAR , MPLS Network Engineer, USA
NRS II Certified, SRA Candidate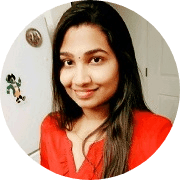 Very Helpful to the Students like Us!
IPCisco.com is very helpful to the students like us. Thank you so much for the content…
CHANDRAJYOTHI PAVULURI, Teaching Assistant, USA
CCNA and AWS Certified, CCNP Candidate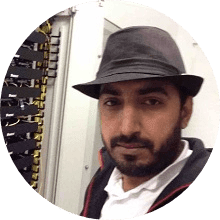 IPCisco is the First Site On My List!
Whenever I want to understand a topic from basic to expert level, IPCisco is the first site on my list because the author really simplifies and concise the whole topic into a readable conceptualized statement. Also I found IPCisco offers multi-vendor knowledge sharing platform that really help techies to swing their vendor specific concepts to adjust easily in the environment someone want to shift. Keep the good work going guys, Thumbs up!
IMRAN A.JAN, Network Engineer, Qatar
CCIE Data Center abd CCIE Security Certified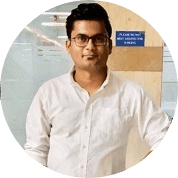 The Best Website to Learn Routing & Switching!
Have gone through
IPCisco.com
many times to learn some stuff. I must say it is one of the best tutorial website to learn Routing & Switching Technology. Thanks for Everything 😊
TUSHAR RAJ, Cisco Specialist, India
CCNA Certified, CCNP Candidate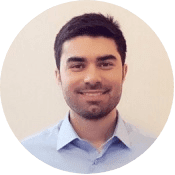 As a Network Trainer, I Recommend this IPCisco…
The
ipcisco.com
is as a profitable network training website for whom attempting to learn theoretical networking concepts along the practical side. The other prominent point of this website is to configuring the variety of technologies on the different vendor's products such as Cisco, Juniper, Alcatel, and Huawei. Me as a network trainer, absolutely recommend this appropriate website to my students and the others. Special thanks and congratulation to dear Gokhan for his efficacious website.
MASOUD SABOURI, Network Architect, Trainer, Iran
CCIE R&S Written, CCIE Candidate, MCSE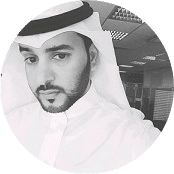 I Have Suggested IPCisco to My Friends…
Right now i am studying jncip-sec, what i see in the ipcisco is good materials for whom wants to improve his skills and knowlodge. Also I have suggested the website to my friends and they read some good info about protocols , the new technologies and the solutions . I'm very thankful for Mr.Gokhan and the website. Mr.Gokhan is  also my friend :)
BADRAN ALMUTAIRI, Network Engineer Trainee, Saudi Arabia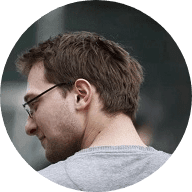 Very Useful and Very Well Written!
The blog is very useful and very well written. It covers a variety of concepts and technologies from different vendors as well as general telecom subjects. I would recommend it to everyone who pursues certifications or has trouble understating some topics.
KONSTANTINE BABUADZE, Core Network Operations Engineer, Georgia
CCNA Certified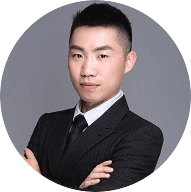 User-Friendly and Easy to Read!
IPCisco.com is pretty cool. It's really user-friendly and easy to read. I've already add IPCisco.com to my bookmark. It is very useful for me. I also recommend this blog to other friends to help them.
CONAN LIAN, Senior Technology Associate, China
CCIE R&S Certified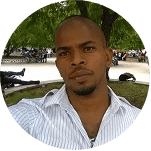 To Be a Skillful Cisco Network Engineer!
Be an instructor, everyone can learn from, be a skillful Cisco Network Engineer, be Gokhan! If you feel like practicing, understanding tough concepts, mastering Cisco technology and various vendor devices and technology, be here to explore it at
ipcisco.com
through real examples that bring down big concepts into pieces to facilitate understanding.
JASME JOSEPH PIERRE NATHANAEL , Technicien, Haiti
CCNA Certified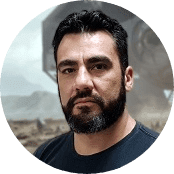 This Site is Very Important For My CCIE Studies!
I am a big fan of IPCisco! This site is very important for my CCIE studies and the community in Brazil. Thank you!
FULVIO MENDES FERREIRA, IT Network Engineer Analyst, Brazil
CCNP R&S Certified, CCIE Candidate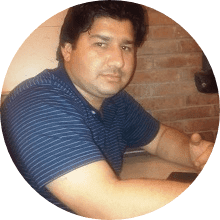 Excellent Articles on Alcatel-Lucent (Nokia)!
IPCisco.com is a Professional Blog Site! I would like to thanks to Mr. Gokhan Kosem for his wonderful efforts for building this site. The articles are excellent especially the Alcatel-Lucent (Nokia), which assists me a lot about the architecture of ALU. It is useful for both beginners and professional in the networking field, particularly they are working in multi-vendor environment.
SAJID IQBAL, Network Engineer, United Arab Emirates
CCIE Service Provider Certified

IPCisco's Post are Very Informative!
I've read IPCisco's posts, and they're very informative. I hope to learn more in the coming days!
LOHIT YADAV, Technical Consultant, India
CCIE Security Certified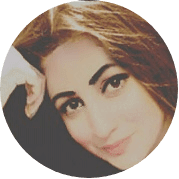 Deep and Clear…Good Work!
Love the way you work and mentioned everything so deep clear.Keep up doing the good work. Regards from Pakistan.
NAF RAJA, Freelence Writer, Pakistan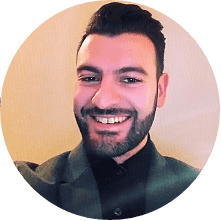 One of the Right Tools for Your Career!
One of the main tools that someone need for his Network Career. The important thing is that you have guides not only for Cisco but for many other vendors which is really good for your networking career. Good guidance for CV Structure and and interesting questions for an interviews depends on your Career level.
BAMPINIS GEORGIOS, Network Support Engineer, Greece
CCNP R&S Certified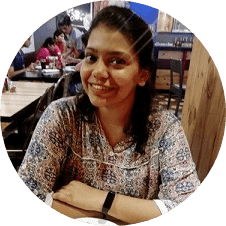 Self Explanatory Diagrams for Pictographic Memory!
IPCisco is a very informative and wonderful. It shares not only the basics but also quite advanced level information about the networks and its attributes.The diagrams are quite self explanatory and help develop a pictographic memory.I recommend all to follow ipcisco.com if you want to know how the networks work.
SANJANA BHANU, Network Security Analyst, India
CCNA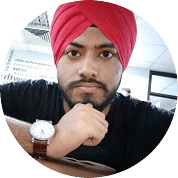 Easy to Understand Lessons!
First of all i would like to thank Mr. Gokhan who take initiative to start such a great platform that actually explains together of all the important concepts of networking . All the features that are provided are really cool. One of my favorite is Cheat Sheets. They really helped me out during rechecking of network concepts. And also IPCisco.com is a platform where there are not only Cisco certifications but also other vendor certifications. IPCisco blog makes it quite simple for us to compare all protocols and lessons smartly.
GURJEET SINGH, Cisco Networking Academy Student, India
CCNA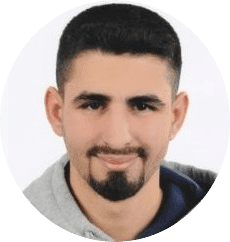 IPCisco.com is One of the best in Networking!
IPCisco.com was unbelievably helpful for me when I wanted to find quick solutions for various scenarios and multi vendors (cisco, Nokia, Juniper) in easy, straightforward and professional way. Thank you Gokhan for sharing all this nice stuff.
AHMED RAHEM, IP Core Engineer, Iraq
CCIE R&S Certified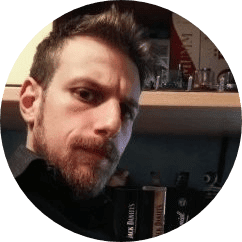 Great Stuff!
I have often followed and used
IPCisco.com
production. Great stuff!
SIMON DROGHINI, Cisco Specialist, Italy
CSA, CCPS1 Certified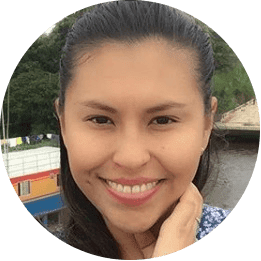 Awakens The Interest of Young Networkers!
I want to tell that
ipcisco.com
publications are very good! They help a lot to the doubts of the Network and IT Engineers, and also awakens the interest of young people who want to enter the area !! Thank you for your contributions to the community… Keep going!
ERIKA A., Network and Telecom Engineer, Bolivia
CCNA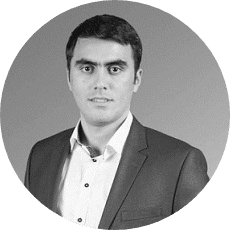 From Zero To Hero!
Gokhan has created a very well designated site. Every learner can benefit from IpCisco.com. If you are newbie in networking, you can learn new technologies easily from this site. For those who already made progress in networking, can refresh their knowledge by using IpCisco.com. Great thanks and good luck to Gokhan!
RIZVAN BAYRAMOV, IT Trainer, Azerbaijan
CCIE R&S Certified

I Point All of My Students to IPCisco.com!
As a Cisco instructor I point all of my students to
IPCisco.com
and have never been let down by the knowledge of Gokhan and the sites wealth of information of up to date learning resources, all I can say is keep it coming my friend, for knowledge is power.
MARTIN SEYMOUR, University Lecturer, United Kingdom
Cisco Instructor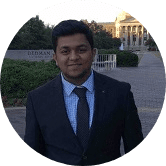 Very Good Explanation With Diagrams!
IPCisco.com
has been my go to reference guide for more than a year now. It helped a lot during my Master's program to refer wide range of topics with very good explanation with diagrams. Gokhan has done a fantastic job by creating this blog.
PRANAV PATEL, Network Virtualization Engineer, USA
CCNP and Vmware Professional Certified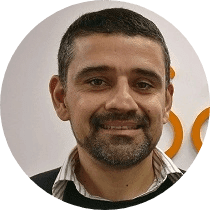 IPCisco Topics Have Helped Me Immensely!
Thanks Gokhan for his availability! His topics have helped me immensely and therefore he is my professional reference. To be a good professional is not only to do, but to share what you know. Because when you taught yourself, you learn more!
CRISTIANO VENÂNCIO, IT Operations Specialist, Portugal
CCNA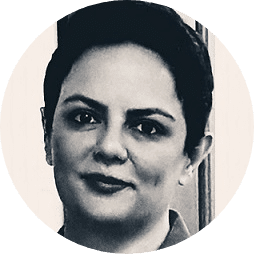 Very Simply and Professional!
Thank you Gokhan for taking the time to share his knowledge with providing Network concept very simply and deploy professional education website for Network Engineers.
SHAIDA SHAHIDI, Voip Engineer, Iran
CCIE Collaboration Written, CCIE Candidate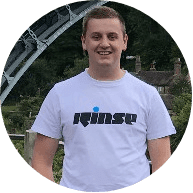 Training Content is Brilliant!
Ipcisco training content is brilliant! So thanks Gokhan for taking the time to develop and share it.
I find it excellent to read!
CHRISTOPHER BLAKE, Fixed Networks Specialist, United Kingdom
CCNA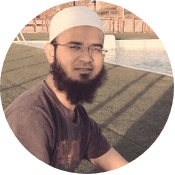 It's Helpful for Me in My CCIE RS Study!
I like Gokhan's ability to convey technologcal topics with simple way in simple diagrams…
It's helpful for me in my CCIE R&S study.!
YUNUS MOMINJULAYA, Senior Network Administrator, Qatar
CCIE R&S Written, CCIE Candidate
Very Good Explanations…
Ipcisco.com is a very good site, it contains very good explanations. I have already followed a lot of courses on Ipcisco.com. I wish Gokhan a very good continuation…
ABDELHAFID EL HOUSAYNY, Network Engineer, Morocco
CCNA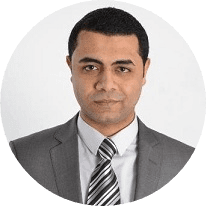 Amazing Efforts!
Thanks Gokhan… His Blog looks really interesting and Gokhan did amazing efforts to help technical guys.
I hope this good progress continues!
SAMER SABER, Datacom Engineer, Egypt
CCIE-SP Certified

IPCisco.com is a High Level Networking Site!
IPCisco.com is a high level networking site. Its structured from beginners to high level CCIE knowledge base. The Labs are easy to understand at the same time providing a world class support to the Networking world. The Professional person behind this site: Gokhan Kosem is the Backbone Achitect and provides world class education allowing people to Certify with great marks. I have been using this site for 2 years. Amazing…
BILAL MOOSA, Senior IT Specialist, South Africa
CCNA Certified, CCNP Candidate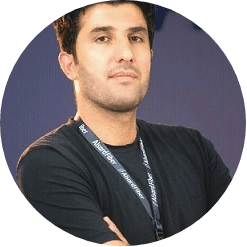 Unique Website for Different Network Certifications…
IPCisco.com is a fabulous teaching website. the materials are accurate and very well explained in an easy and simple way that understandable for everybody. It offers a range of different materials from the most famous and biggest network vendors (Cisco, Juniper, Nokia) throughout the world. This characteristic makes it exceptional and unique from the other network libraries. I visit this fantastic website constantly, and I would definitely recommend to others.
WAIS ALI, IP Director, Iraq
CCIE R&S Written, CCIE Candidate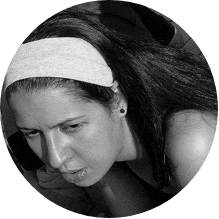 IPCisco is One of My Tools for CCNP!
Many thanks to Gokhan for all his efforts! Information in the site is really useful and helpful. It's one of my tools which I'll use to prepare for my CCNP certification.
ADRIANA MITSOVA, TAC Engineer, Bulgaria
CCNA Certified, CCNP Candidate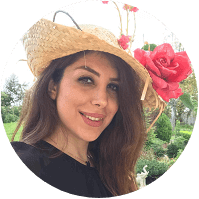 One of the Best Technical Website…
I would like to thank Gokhan for all information he has provided. I think his website is one of the best Technical Website I have ever seen.
AZIN AMIDI,Network Planning Engineer, Iran,
CCNP Certified, CCIE Candidate