MPLS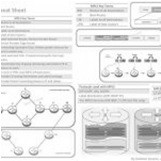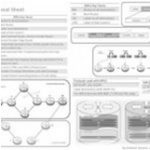 IPv6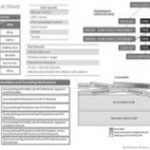 VLANS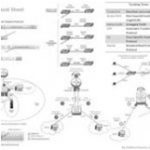 STP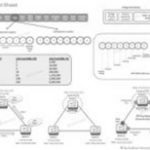 MULTICAST
FHRP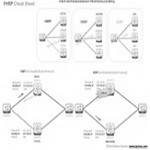 IGMP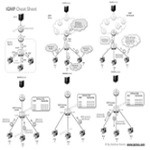 MLD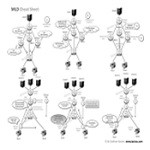 SDN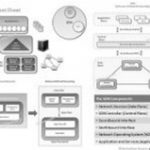 OPEN FLOW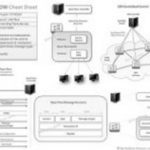 NFV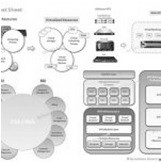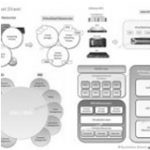 NETCONF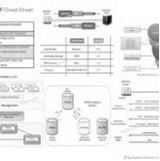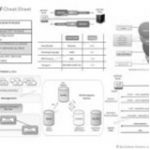 You Can Purchase This Excellent Cheat Sheets from
here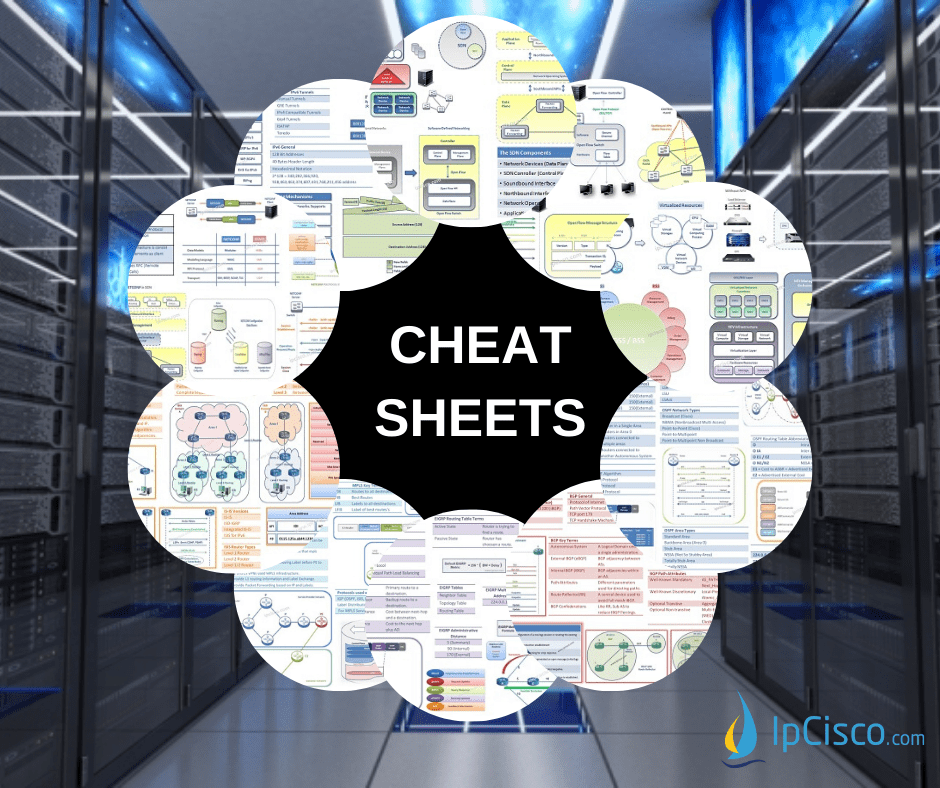 Cheat Sheets are very helpful documents for Network Engineers. After learning a lesson, sometimes key parts of the lessons can be forgotten. To avoid this and recall lessons, you can use Cheat Sheets.
There are various Cheat Sheets on IPCisco.com. These are; Network Protocol Cheat Sheets, Subnetting Cheat Sheets, Configuration Cheat Sheets and Miscellaneous Cheat Sheets. Each of these documents is prepared for you to help you during your certification studies, network operations and troubleshooting activities.
All of the IPCisco Cheat Sheets are downloadable. With Silver or Gold Memberships, you can Access all the Cheats and download them. Beside, you can specifically, purchase these documents. For non-members, some of the Cheat Sheets are available. Subnetting Cheat Sheets, Configuration Cheat Sheets and some of the Network Protocol Cheat Sheets are some of them.
Networking Cheat Sheets
Network Protocols are one of the most important parts of networking. There are various protocols, standards, topologies and concepts in Network World. Sometimes you can forget some of them, this is normal. To recall all these information, Protocol Cheat Sheets are very good.
So, what will you find in these Protocol Cheat Sheets? You will find, BGP, EIGRP, OSPF, VLANs, Spanning Tree, IPv6, MPLS, Multicast Protocols like IGMP and MLD, Software Defined Networking, NETCONF, OPEN Flow, NFV etc.
In these Protocol Cheat Sheets, for example you can check IPv6 Address Types, IPv6 Prefixes. Or you can check MPLS Operations, or you can check OSPF Packet Types, Area Types, LSA Types etc. EAch of these are details of the network protocols. You can both learn or recall these important details with IPCisco Protocol Cheat Sheets.
The content of this page is always updated and you will find new Cheat Sheet always.
Subnetting Cheat Sheets
Subnetting is one of the most important lessons of netowrking. Especially CCNA Candidates have some difficulties on Subnetting Lessons. To overcome the problems on Subnetting, we have created Subnetting Cheat Sheet page. In this page, you can find the values of different Subnet Masks and you can determine your subnet mask according to your need. During your ip subnetting activities, during netowrk operations, during troubleshooting activities, you can benefit form IPCisco Subnetting Cheat Sheet…!
You can both use Subnetting Cheat Sheet online, or you can download it to your pc. Whichever you choose, it will be helpful in your operations and ip subnetting activities.
Configuration Cheat Sheets
Configuration Cheat Sheet is one of the special documents of IPCisco.com. It is the first Configuration Cheat Sheet that include the Top 4 Network Vendor of the World. In Configuartion Cheat Sheet, you can find Cisco, Juniper, Nokia and Huawei configuration commands together.
In the documents,m there are 4 columns and each column is belong to a vendor. You can easily see one command usage in one vendor and then see the equivalent of it in another vendor. For example, you can check how to save configurations on Cisco CLI, Huawei CLI, Nokia CLI and Juniper CLI.
Configuration commands can be forgotten. Some of them are difficult to remember and the others are being fotgotten because of not using for a long time. To overcome this issue,m we have created a configuration cheat sheet that include all the msot used commands of Top 4 Netowrking Vendor.
You can both use this Cheat Sheet online, or you can download them to your pc. Whichever you use, Configuration Cheat Sheets will be very useful for you during you operations, configurations, commissioning activities and troubleshooting activities.