During troubleshooting activities, different tools are used to determine the cause of a problem. Mirroring is also a troubleshooting tool for these activities. In Nokia (Alcatel-Lucent) world, mirroring term corresponds "Service Mirroring".
As you can understand from the maining, basically, mirroring means copying the same data to another place that we can analyze. Servise Mirroring, is also such a mirroring facility. Customer Service is mirrored from one port to another and after that the required analyze is done.
Service Mirroring can be in two types. These are:
• Local Mirroring
• Remote Mirroring
Local Mirroring is done within a single device.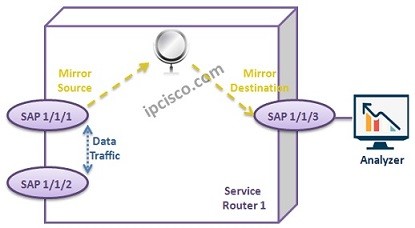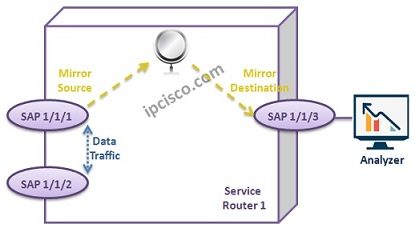 Other Mirroring Articles
Nokia Service Mirroring – Overview
Nokia Service Mirroring – Local Service Mirroring
Nokia Service Mirroring – Remote Service Mirroring