There are two main components used with Open Flow. These are:
• Open Flow Switches
• Open Flow Controllers
Open Flow Switches
Open Flow provide the seperation of Control Plane and Data Plane. Open Flow Switches are used in Data Plane Section.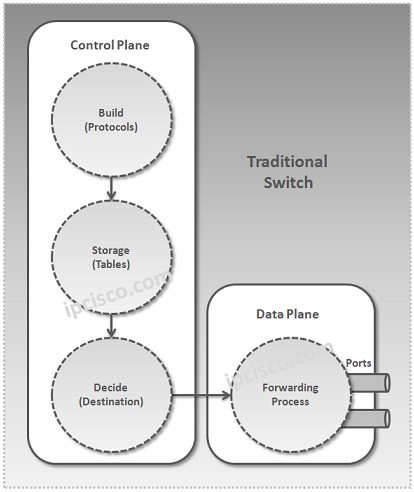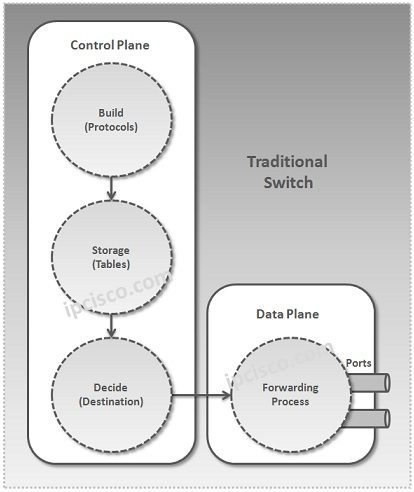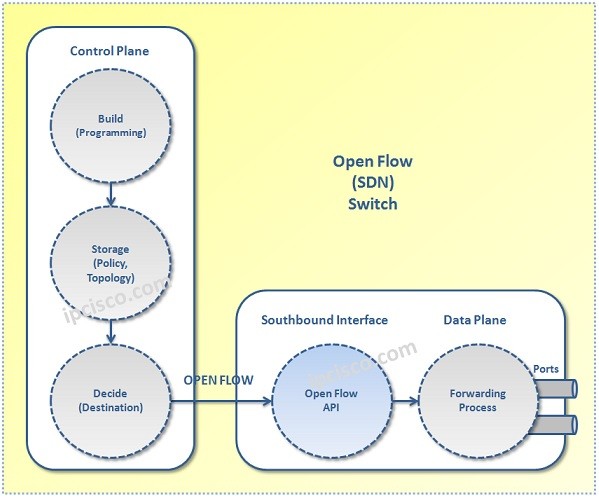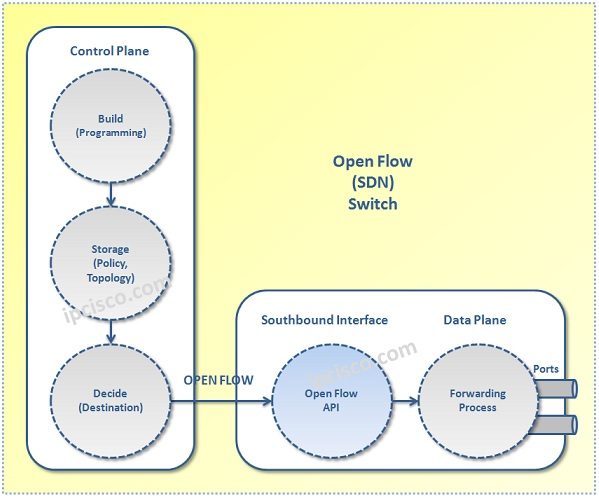 Open Flow Switches
consist of some key elements. These key elements has special duties in
Open Flow Switches
. What are these
Open Flow Switch
elements? These are :
• Flow Tables
• Secure Channel
• Open Flow Protocol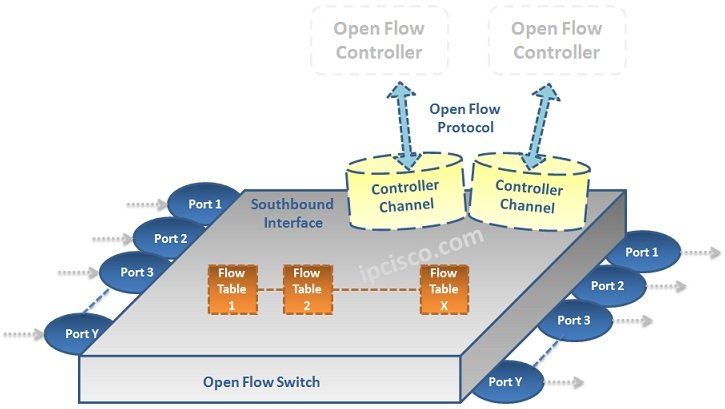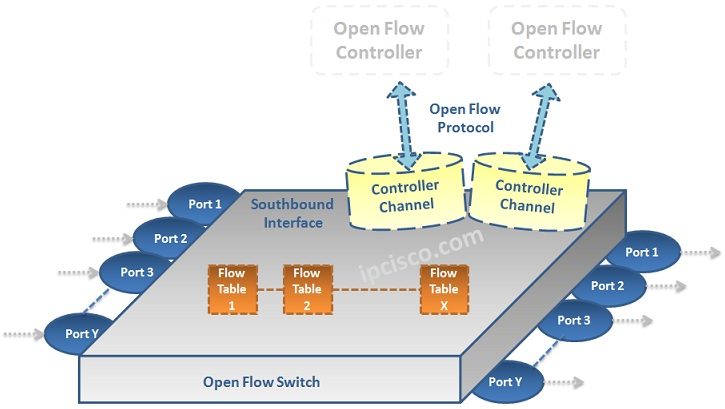 In the
Open Flow Switches
, there are Flow Tables that has many Flow entires in it. These Flow entries has three comon fields. These common Flow Table fileds are :
• Mathing Rule
• Actions to the matched packets
• Counters that keeps the track of matched packets
Mathing rule provide a selection criteria. According to these criterias, packets are selected. Actions are what to do to the selected packets. And counters are the statistic keepers.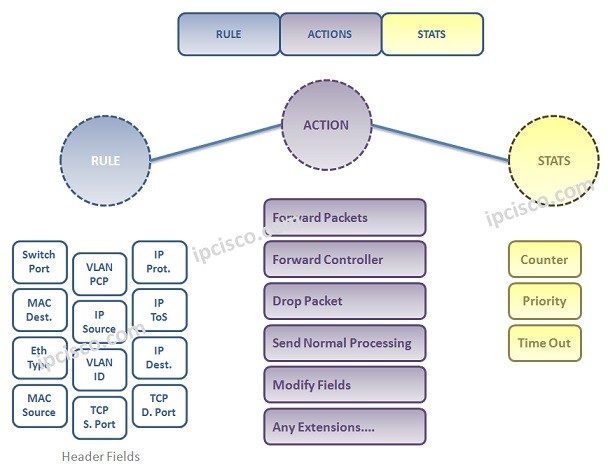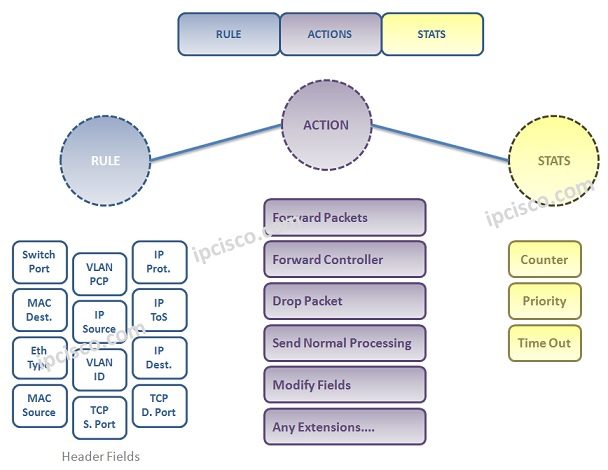 Other Open Flow Articles
Open Flow Protocol – Overview
Open Flow Protocol – Components
Open Flow Protocol – Messages