Most Popular Online Ways To Learn CCNA
Network Certifications are very popular in networking World. Many network engineers, network admin and network technicians are studying network certifications to get a certification which shows their capability on computer networks. Cisco CCNA Certification is one of these certifications and it is the most popular network certification in network world.  So, what is the best way to study Cisco CCNA Certification? How can we study CCNA and learn the basics of networking? In this post, we will talk about most popular ways to study CCNA as CCNA Study Guide. In other words, we will learn trending CCNA Study materials.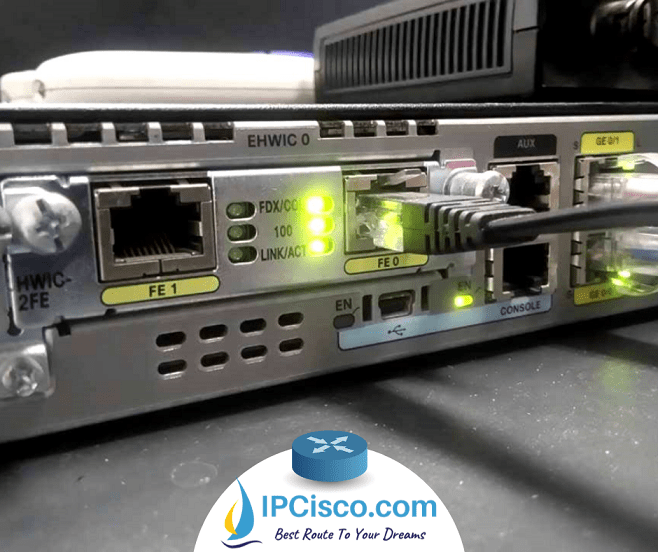 ---
CCNA Blog Lessons
One of the most popular online CCNA material as CCNA Study Guide is blog posts as. There are different blogs who have many Cisco CCNA content and one of them is IPCisco.com. With these blog lessons, you can learn the basics of networking online. For example, on IPCisco.com, you can follow each lessons one by one and complete the full online CCNA course. You can test your knowledge after each lessons with lessons questions. And lastly, when you complete your course, you can print your CCNA Course Certification.
Like IPCisco.com, there are other blogs which has a lot of networking lessons. But generally, blogs have these lessons separately. In other words, they do not cover all the lessons of Cisco CCNA. If you would like to find all the courses content on one website, you can follow IPCisco Self-Paced CCNA Training.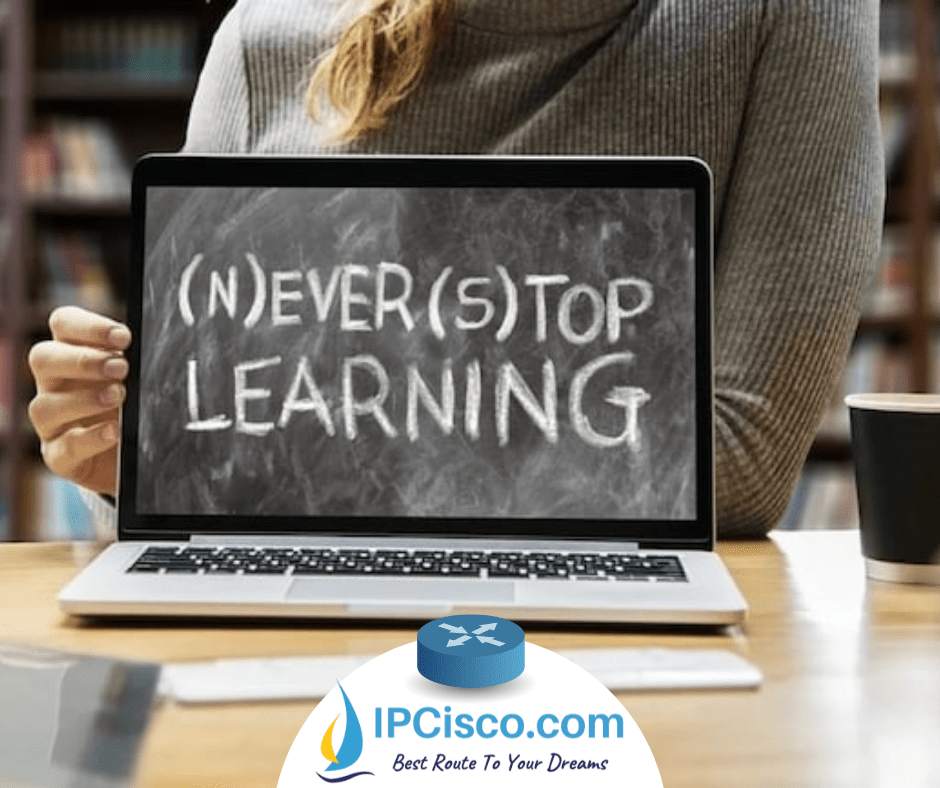 By the way, IPCisco provides not only courses for CCNA, but also other useful resources for Cisco CCNA. These are quizes pages, lab files, cheat sheets, flash cards and more.
---
Udemy CCNA Courses
There are different online study websites that you can use as CCNA Study Guide and in which you can learn a lot of things. One of them is Udemy. On Udemy, there are many networking courses. Between these computer network courses, certainly Udemy CCNA Courses are the most popular. Because, Cisco is one of the most well-known networking vendor and CCNA is the most popular entrance level network certification.
On Udemy, you can follow self-paced CCNA courses with various formats. There are also CCNA courses and CCNA Labs Courses by IPCisco, by Gokhan Kosem on Udemy. You can take these courses and follow all the lessons one by one. After completing these CCNA courses, you will be ready for your real CCNA Exam. Thousands of students are preparing Cisco CCNA with these courses.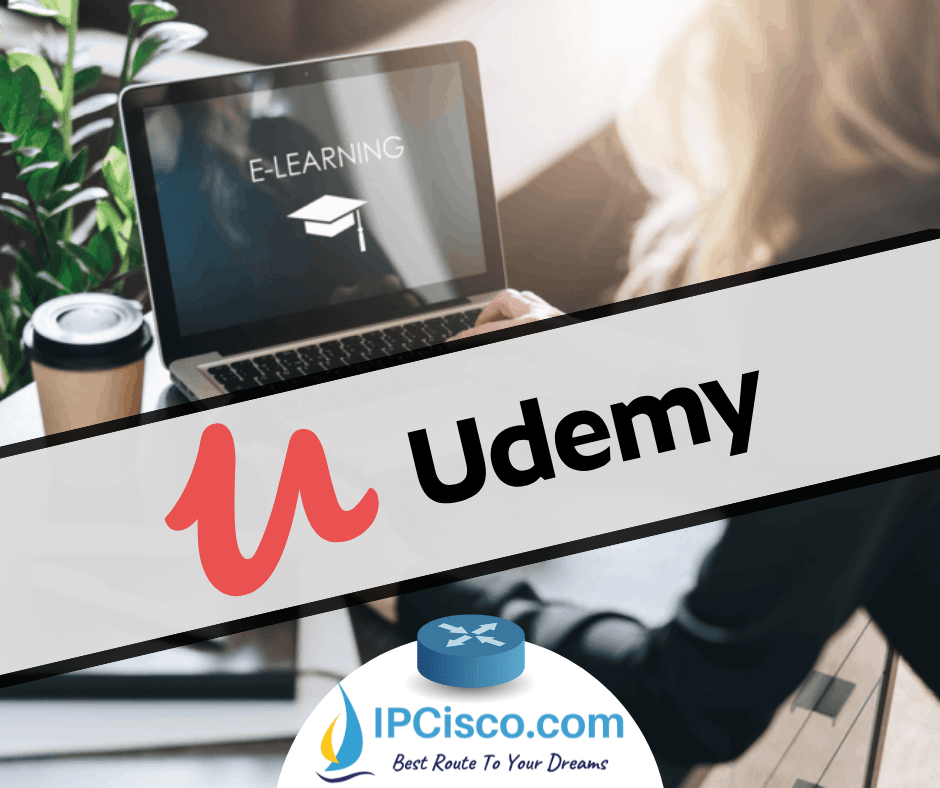 Below, you can find the links of our courses on Udemy:
CCNA Labs:
https://www.udemy.com/course/ccna-200-301-configuration-labs-with-packet-tracer/?referralCode=7677939AA02FDD0DE0AD
CCNA Quizes:
https://www.udemy.com/course/ccna-200-301-practice-tests-network-interview-questions/?referralCode=8D1E943091A287C68738
---
Live CCNA Courses With Instructor
One of the other ways to learn Cisco CCNA is learning these lessons online with an Instructor. In such trainings, you join a training in a period and you follow a network instructor online and live. Instructor lead trainings are a little expensive. But in such trainings, you can ask your questions quickly and in real time.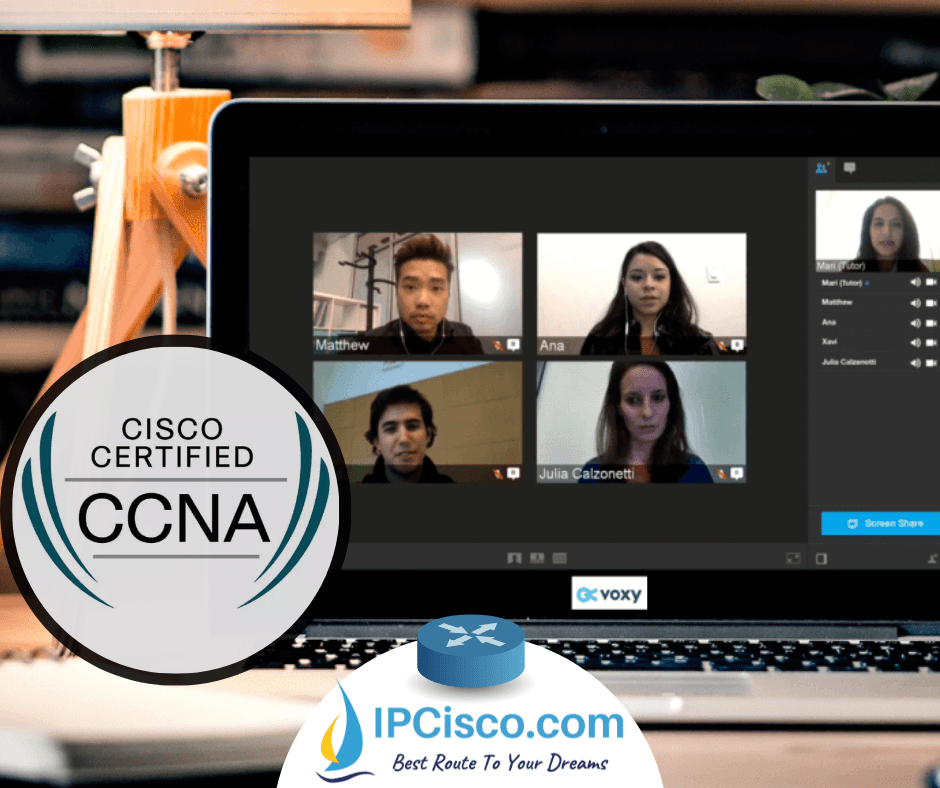 There are various instructor lead CCNA trainings. As IPCisco, we are also providing Live CCNA Classes. You can check CCNA study courses dates and book your seat before the courses dates.
---
Youtube CCNA Videos
Youtube is another alternative to study a network course like CCNA. On youtube, there are many channels which has different CCNA lesson content. These channels has different styles. For example, some of them a gives a lesson slide and explain the lesson over this slide. In another channel, instructor explains the lessons on a broard, or in another, instructor can use both slides and the screen to explain CCNA lessons to you. According to your popular type, you can follow these youtube channels. In other words, you can sue Youtube as CCNA Study Guide.
As IPCisco.com, we have also youtube channels which has a lot of CCNA and Networking videos. On these channels, you can learn networking basics, different networking certificationlessons for Cisco CCNA, CCNP, CCIE, Huawei HCIA, Nokia NRS I etc. Both youtube videos and youtube short videos are nice alternatives to learn networking.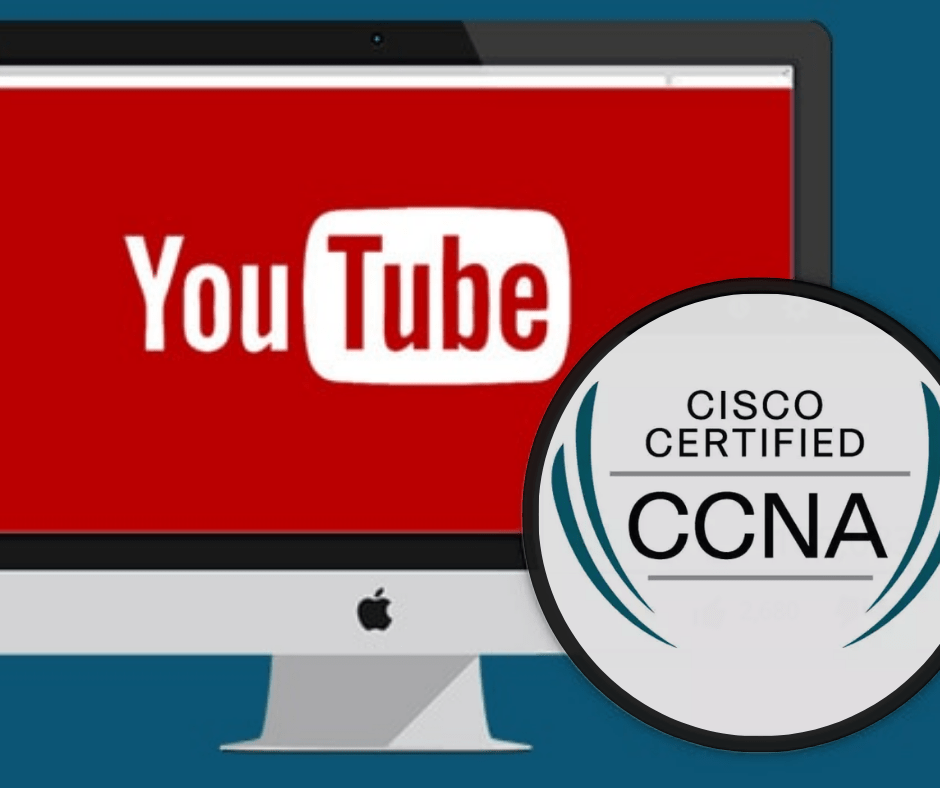 As IPCisco, we are using NetworkShip Channel Name on Youtube. You can subscribe NetworkShip and NetworkShip Shorts Channel below:
---
Listening CCNA Podcasts
Podcast are very popular in today's world. You can follow different podcast channels to learn CCNA by voice. There are various content creators in this platform. You can listen them during doing any other things as a background sound. While you are cooking, you are driving, you are working etc. Podcast can be a good resource to learn the lessons quickly and as a second job at the backplane.
---
Other Social Media Materials For CCNA
Social Media is very important in today's world. We are using Social Media not only for networking, but also networking. In other words, beside communicating with others, social media provides also training content for many areas. So, they also provide us CCNA content.
Various social media platforms has different networking accounts or groups which can help you during your CCNA study journey. Here, we will give you some of these platforms and CCNA content type which will help you on this way.
---
Instagram Shares and Stories
On Instagram, you can follow networking account which provide networking content daily. These accounts provide daily post shares or stories which can help you for Cisco CCNA.
One of these accounts is @ipcisco. You can follow our Instagram account and learn daily with our daily shares and stories. You can learn a theorical CCNA lesson, a configuration with these shares. Or you can test yourself with IPCisco Instagram story questions.
https://www.instagram.com/ipcisco/
---
Twitter CCNA Questions
Twitter is another social media platform that you can use for your CCNA study. You can follow different content creators on this area and learn daily on Twitter. Some accounts shares text tips, some of them shares pictures and some of them shares videos. With these contents you can learn theorical parts of Cisco CCNA and practical CCNA lab commands.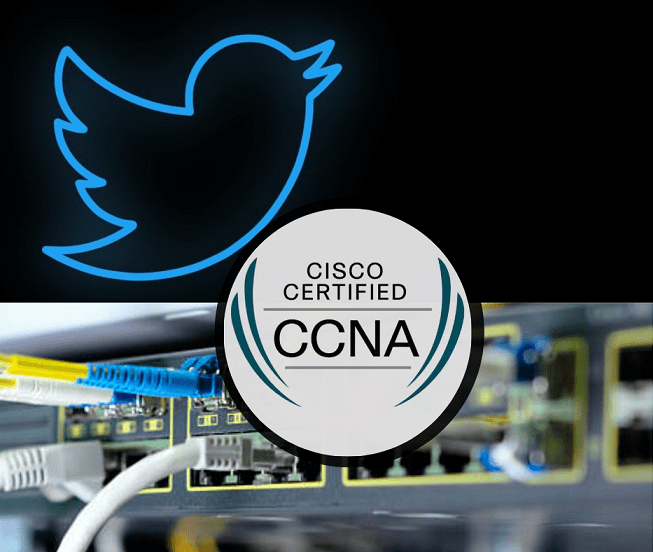 On twitter, you can follow @ip_cisco and follow CCNA content daily. We provide, daily networking questions and CCNA questions. You can answer these questions and test yourself daily.
---
Facebook Groups and Pages
Facebook is a popular social media especially for groups and pages. There are various groups, pages  and there are many contents on these groups and pages for any area. There are also Cisco CCNA groups/pages and other networking groups/pafges on Facebook. You can follow these groups and pages to learn daily about networking.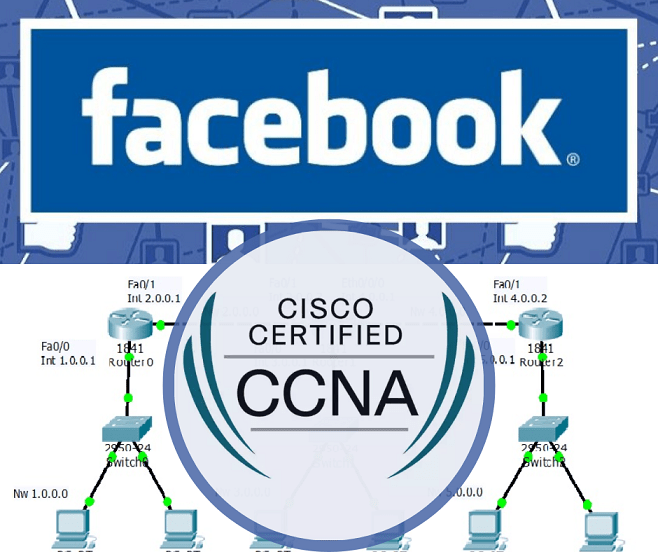 We are sharing daily network content and network quizes on various facebook groups. We have also a facebook group and page. You can follow it below:
https://www.facebook.com/ipcisco
---
Linkedin Groups and Pages
Like Facebook, Linkedin is also important resource with its groups and pages for Cisco CCNA. By joining Linkedin CCNA groups and pages, you can follow daily shares and improve your knowkedge during your CCNA study journey.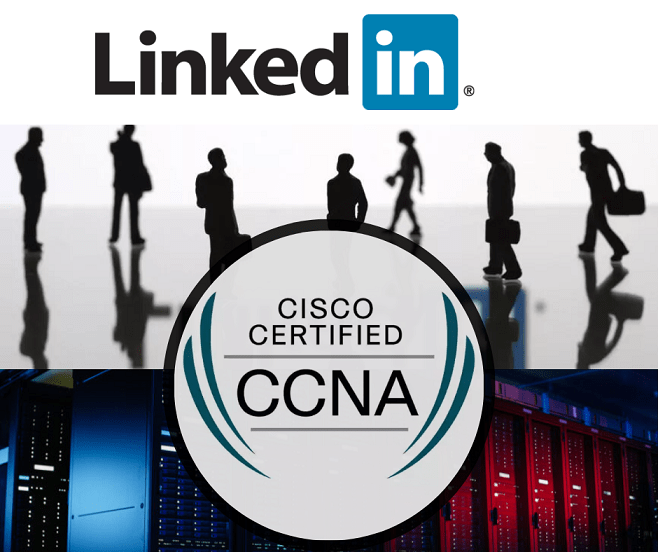 As IPCisco, we are sharing daily on various networking and CCNA groups on linkedin. Beside we are also providing daily shares on our Linkedin IPCisco page. You can follow it below:
https://www.linkedin.com/company/ipcisco/
---
Pinterest Pins
If you like visuals, Pinterest can be a good CCNA Study Guide for your studies. There are different shares on Pinterest as visuals and with these CCNA visuals, you can memorize details of the networking lessons. Beside, you can also test yourself with pinterest quizes.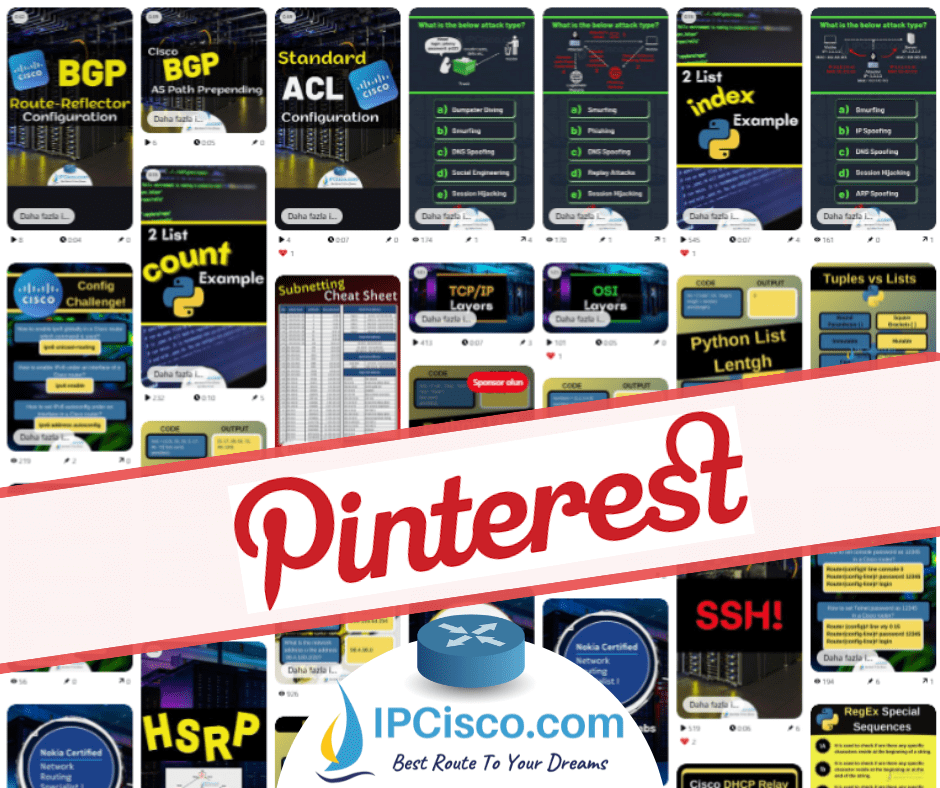 As IPCisco, we are also very popular on Pinterest. You can follow IPCisco below:
---
Tiktok Videos
Like youtube short videos, Tiktok is a good alternative to learn Cisco CCNA lessons. There are different account who are sharing daily CCNA content. One of them is @ipcisco.
You can follow ipcisco on Tiktok and learn daily CCNA lessons and router switch configurations. IPCisco Tiktok is also a CCNA Study Guide for you.
https://www.tiktok.com/@ipcisco
---
Quora Questions
Quora is a question and answer-based platform which provides networking content. You can search for the answer of your questions on CCNA lessons or on any other networking lessons. You can also answer the questions of the others.
You can follow Gokhan Kosem on quora for your questions:
https://www.quora.com/profile/Gokhan-Kosem
---
Reddit Groups
On reddit, there are also different groups for CCNA and networking. You can follow these groups and join to the discussions to learn more on networking.
You can follow IPCisco on Reddit:
https://www.reddit.com/user/ipcisco
---
Medium
Medium is a micro blog website which has a lot of content creators in it as text based. You can learn CCNA also on medium by following various instructors.
Our Medium you can follow Gokhan Kosem below:
https://medium.com/@gokhankosem
---
Learn, Practice and Get Certified
Today, there are many alternative to learn anything online. With these alternative learning platforms, you can also learn CCNA lessons easily. To do this, you should select your best platforms and you should follow nice courses which will teach you all you need on this journey. You can use IPCisco CCNA Trainings as CCNA Study Guide.
As IPCisco.com, we are providing CCNA content on various platforms for you. With this content, you will be ready for you real CCNA Exam. With IPCisco.com, learn, practice and get certified.