Cyber Security is a popular area of Information Technology (IT). Especially in recent years, with the development of the technology and by the increase of cyber attacks, cyber security became the most important area of technology. There are many types of hackers and bad guys that attacks systems and networks in the world and there are many good guys that defend us towards them. The new roles have created for these good guys and engineers started to work in such different cyber security jobs. And because of the fact that security jobs are the most popular roles, these jobs have the highest salaries. In other words, a cyber security salary is higher that any other system engineering salary of a company. So, to have a nice cyber security salary, newbies are learning more on cyber security, network security and system defend technologies.
There are different cyber security roles and career path for a new engineer. As a newbie, you can select penetration testing, junior system security engineering, information security specialist roles, cyber security analyst etc. Each of these cyber security jobs are one of the paths in network & cyber security areas. With this selection, the salary that you will earn will change. In other words, your cyber security salary will be determined according to the job you work.
What are the roles in Cyber Security? These cyber security roles are given below
Cyber SecurityEngineer
Cyber Security Specialist
Cyber Security Architect
Information Security Specialist
Security Engineer
System Security Engineer
Technology Information Security Officer
Penetration Tester
Cyber Security Analyst
Cyber Security Consultant
Each of those roles have high salaries. If you would like to earn in an IT job, you can select one these jobs and enjoy high cyber security salary. Beside the role, you should also select the true country to work as security engineer to earn more. Because, if you are working in US, Canada, Australia, UAE and UK etc., then you earn more and your cyber security salary is higher. If you are working in developing countries like India, Brasil, Turkey etc. then, your cyber security salary will be lower if you compare with the developed countries.
Cyber Security Salary in US
Cyber Security jobs are very important for developed countries like US, Canada, UK etc. So, there are too much network security and cyber security jobs in these countries. The top of these countries is US. There are a lot of roles and career opportunities in information security in US. Even there are a lot of roles of information security in US, cyber security salaries in this country are very good and the highest one.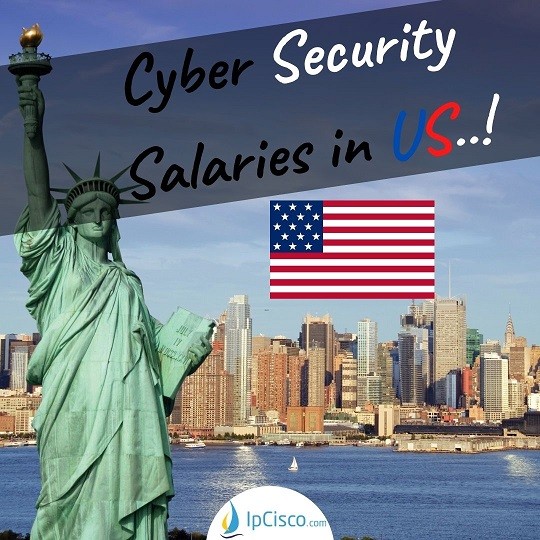 If you are a senior cyber security engineer in US, 10.000$ will be a normal salary for you. This is the highest average salary of any senior level engineering in information technology.
Salary in Canada
Canada is another country that has highest cyber security salaries. There are very nice career opportunities in Canada for cyber security and an average cyber security engineer can earn up to 8.000$-9.000 per month in Canada. Beside this high cyber security salary, comfortable lifestyle is also a benefit of a cyber security job in Canada. So, after gaining some experience in security area, you can apply roles in this country and enjoy work, money and life.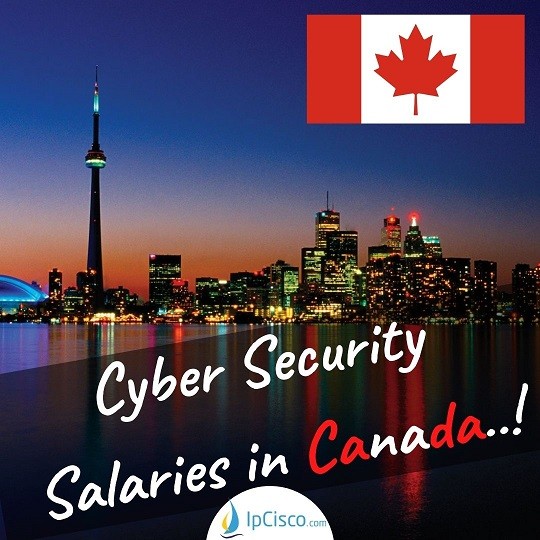 Salary in UK
In UK, there are many engineers that has come to work for information security. One of the most important part of these engineers are network security engineers. Because network security is number one case in networking and cyber security is number one case in banking etc. There are many banks, important companies in UK. All these companies need cyber security and because of this job, they pay thousands of euros. So, a cyber security engineer salary in UK is very high too.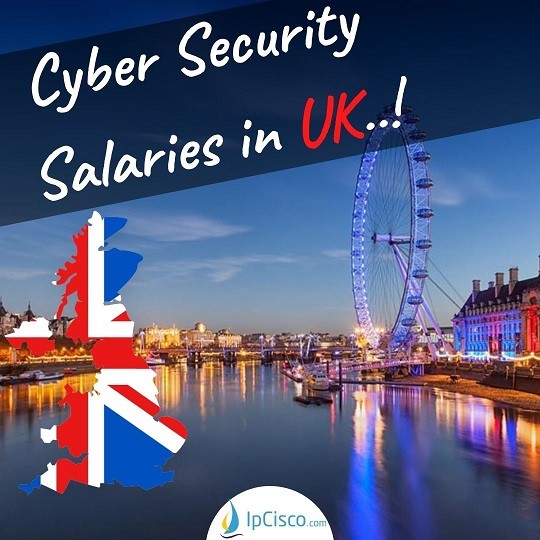 A network security analyst in UK can earn up to 5.000-6.000 Euros per month. This can be changed according to the place you work. For example, if you are working in a large bank, then cyber security salary of this bank will be more than others.
Cyber Security Salary in India
India is one of the most important country for technology in today's world. Because, there are a lot of Indians are working in information technology and if we compare it with the population, this reaches a very high number. In the 2050, Indian population will be the highest of the world. And they will reach  also the biggest number in technology experts. In security area, india is the most important country today and this will continue in the following years. Even these high numbers, the salaries in India is not too much if we compare it with US, Canada and UK. A Cyber security salary can be less than 1000$ for junior and expert levels.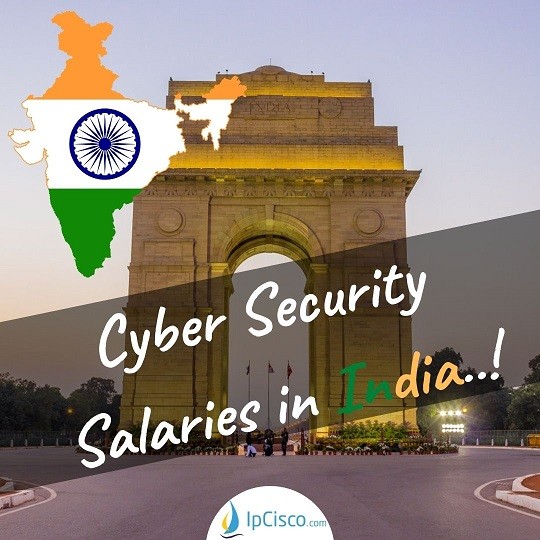 Salary in Brazil
Brazil is one of the most colorful country of the world. Beside this colorful life, cyber security salaries is not too colorful if we compare it with the other countries. But the salaries in Brazil are better than India. An average Brazil cyber security engineer can earn up to 1500$-2000$ per month. In other words, if you are a senior cyber security engineer, your cyber security salary can be from 1500$ to 2000$.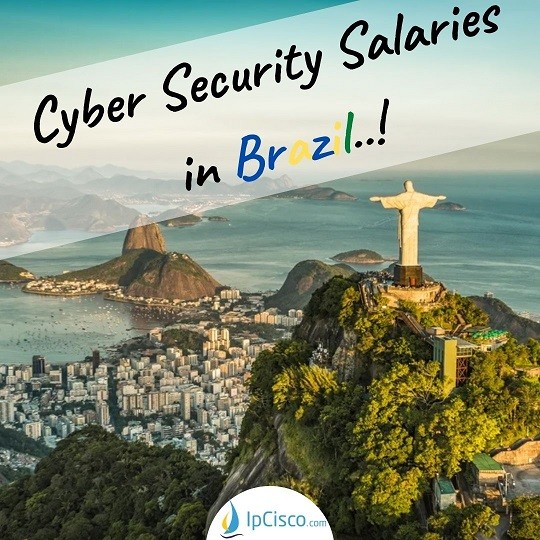 Salaries With Bitcoin
Now, a cyber security engineer or a cyber security analyst in many countries get their salaries with the money of that country. Beside us dolar is one of the most used one for salary payments. Because almost all countries, the remote workers get their salary with dolar. But what if this change? In the recent years, bitcoin and other digital coins become more popular. If you get your salary with a digital coin, what change? Would you like to get your salary with bitcoin?
Now, companies did not use this but in the future, they can sue this technology for payments and you salary can be a digital value on the screen. What changes if we have digital salaries? We do not know this now, but this is in front of us as an option of future.