VMware is an amazing virtualization platform for network engineers, system administrators and other information technology professionals. In this article, we will focus on VMware Workstation Player. We will learn VMware Download and VMware Workstation Installation step by step.
With VMware, you can create virtual devices on our PC and use them as they are real devices. This device can be a Linux server, an emulation program like EVE-NG, GNS3 etc. With VMware workstation player, we can have multiple virtual devices and we can run virtual devices, programs on them. You can use this virtualization program for your CCNA, CCNP and CCIE Certification lab practice.
So how to download VMware workstation? How to install VMware Workstation Player? Let's learn them step by step.
---
You can also check EVE-NG Download and Installation on VMware Guide.
---
VMWare Workstation Player Download
To use VMware virtualization platform, firstly we should download VMware Workstation Player. To download VMware , you can google it by writing download VMware and you can visit the first page for VMware download. For this download, the results will give the below page to you.
www.vmware.com/products/workstation-player.html
On this page, there will be a VMware download button and we will click this DOWNLOAD FOR FREE button.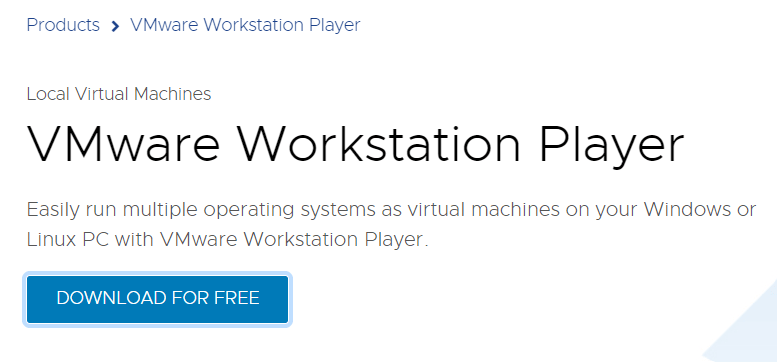 In the second page, we will click GO TO DOWNLOADS link at the right bottom side. And this will direct us to the page in which there will be VMWare download options for both Linux and Windows.

In this new page, we will download Windows version with DOWNLOAD NOW button. If you will use VMware player on your Linux platform, you can select VMware Linux download.

After downloading the installation file of VMware Workstation Player, now we are ready to install VMware workstation on our PC.
---
VMware Workstation Player Installation
After downloading VMware, now we will install it on our PC. To do this, we will run the file that we have downloaded. After running this file, VMware Installation will be started.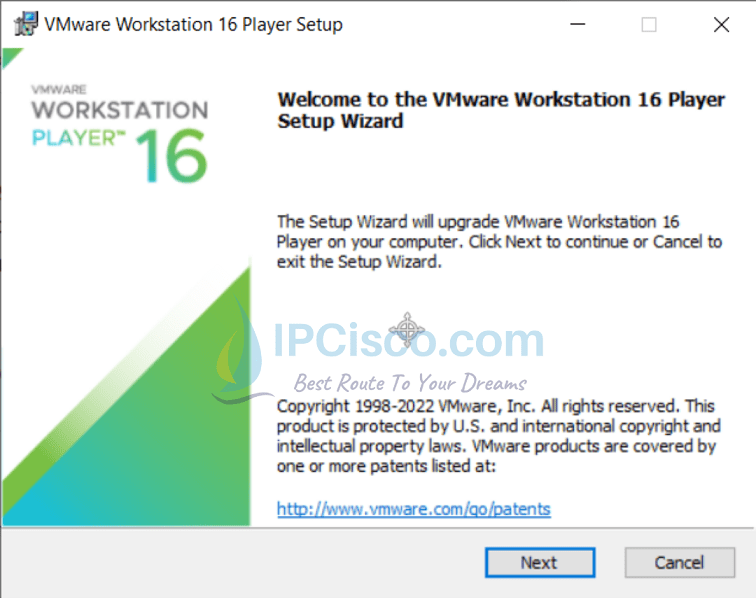 We will click next and in the next screen, we will accept the terms in the license agreement.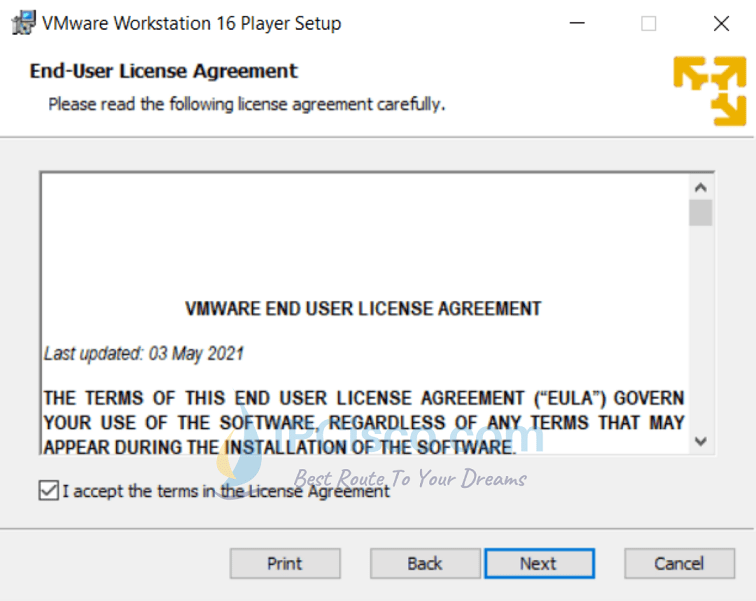 In the next screen, we will click the squares and we will say next. According to your choice, you can leave the first one empty.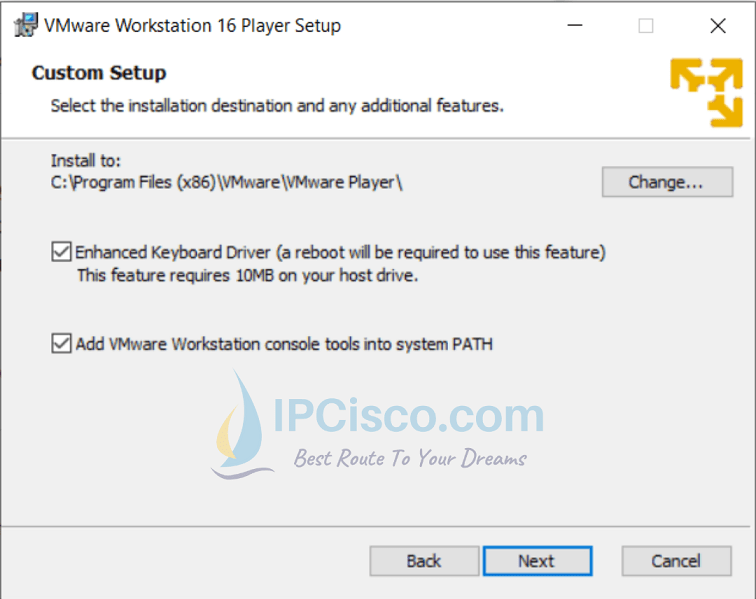 On the new screen, again we will click the squares according to our wish and we will click next.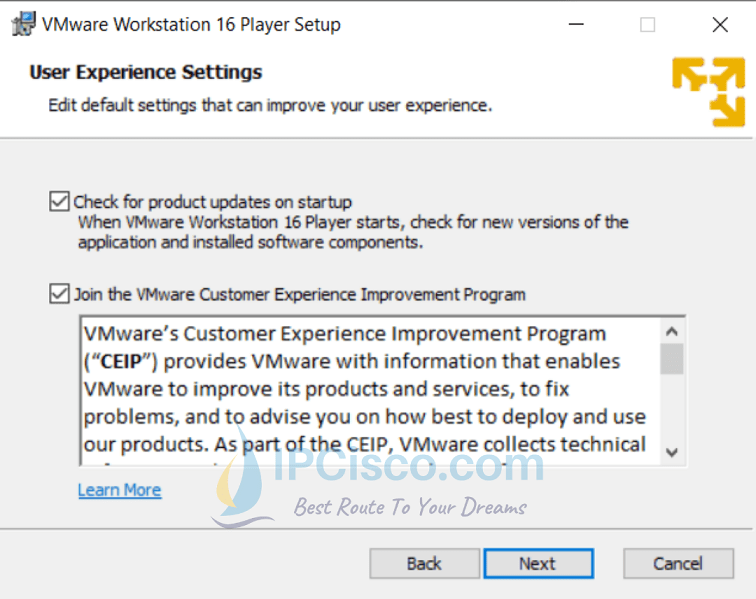 On the next screen, we will determine desktop and start menu shortcuts and we will say next.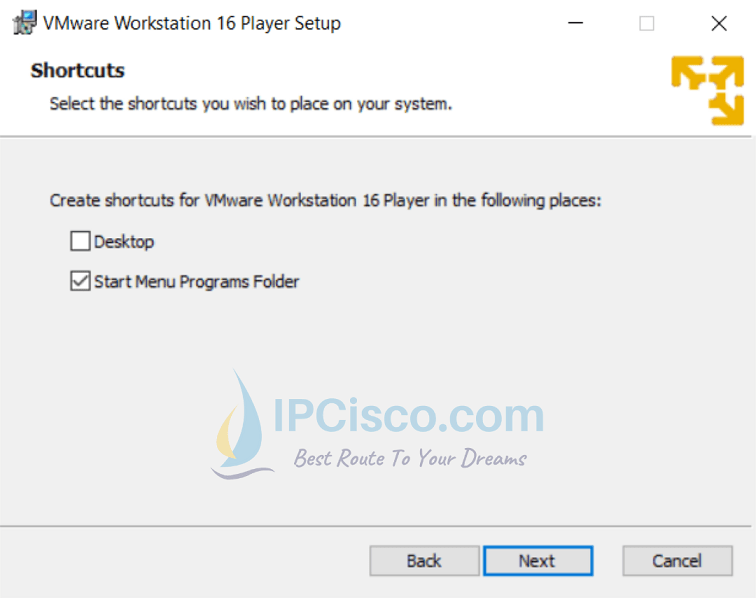 After this step, we will click install and the installation will be finish by clicking finish button at last. But here, the system directed me to an upgrade. Because before this installation, I had VMware Workstation Player 15 installed on my PC and instead of installation, it has offered me an upgrade to VMware Workstation Player 16.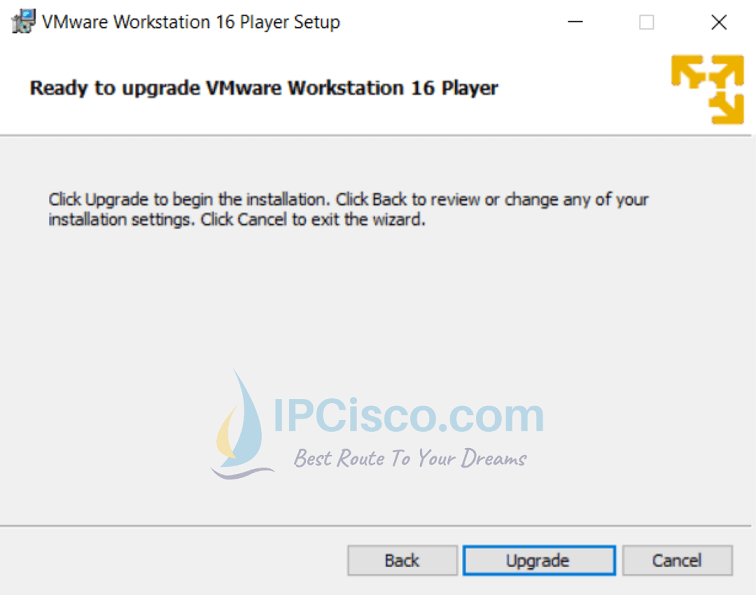 After this upgrade, we will finish VMWare installation by clicking finish button.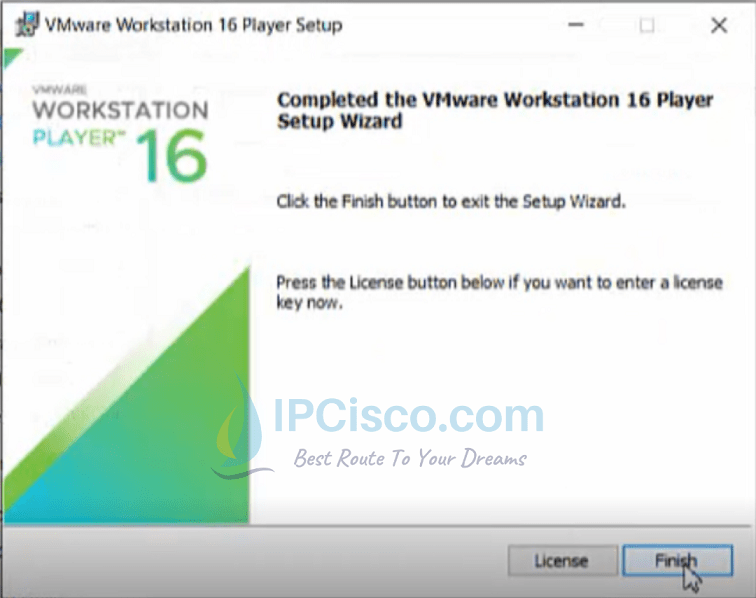 After this step, VMware Workstation Player 16 icon will be created. And when you click this icon, VMware Player will start like below.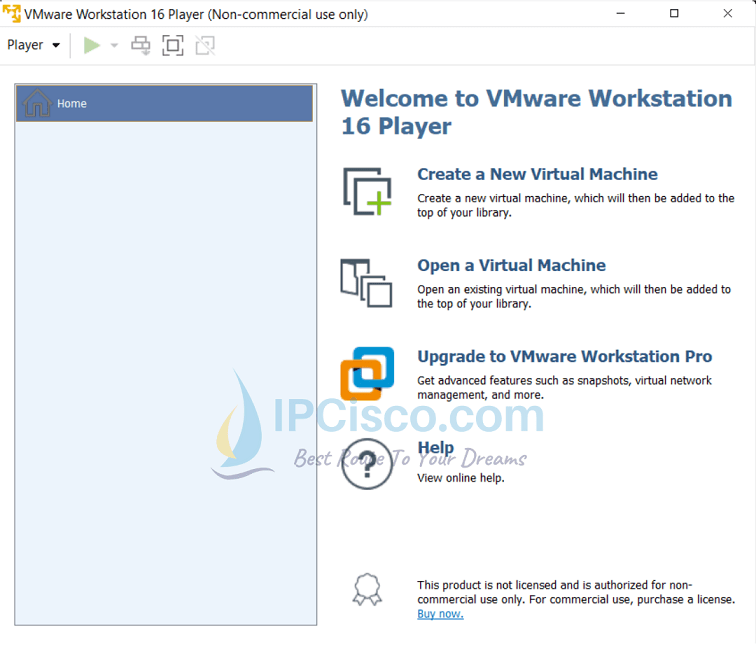 ---
Summary
We have completed VMware Workstation Player download and VMware installation. You can use this amazing virtualization platform for your different projects and studies. You can install different Linux distributions, emulation programs like EVE-NG, GNS3 etc. on VMWare platform. Without having a real device, you can do all the activities you should do with these virtual devices.
We can install various programs on VMware. One of them is network emulation program EVE-NG. If you would like to learn EVE-NG Installation on VMware Workstation, you can also check related article on IPCisco.com.
---
You can also check EVE-NG Download and Installation on VMware Guide.
---