VPRN Data Plane Activities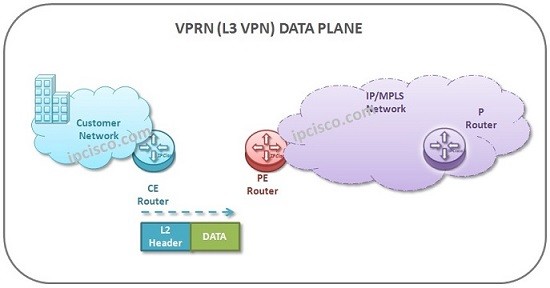 VPRN Data Plane
VPRN Data Plane is the place that the traffic is sent and received generally. As we mentioned before, CE devices are the devices that are not MPLS capable.They do not know labels. So, they send the data to the PE device as unlabeled.
---
To Test Yourself on Nokia Services, You Can Also Check Nokia Services Quiz Page
---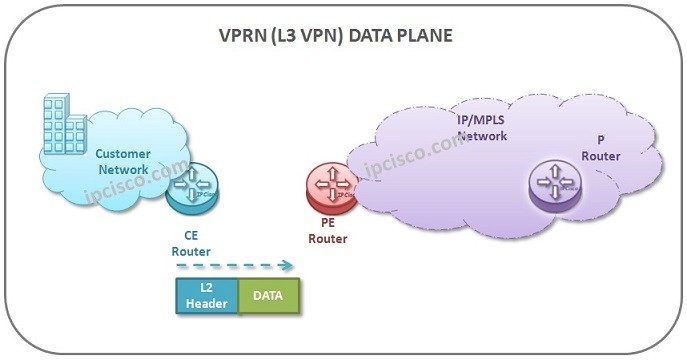 PE router get this packet and add a pre-determined VPN (Inner) Label to each packet. This PE router has learned this VPN Label via MP-BGP before. PE router also add a Transport (Outher) Label to the packet. This is learned via LDP. This processes are "Push Process" of MPLS Labelling.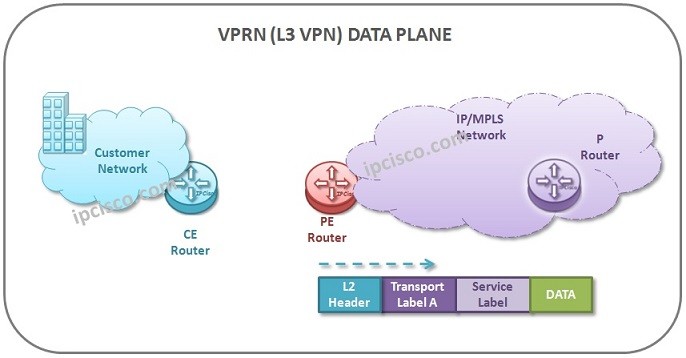 ---
Here, there is a Label Stack and this label stack consist of Transport (Outher) and VPN (Inner) Labels. This is the beginning point of the Layer 3 VPN (VPRN) Service path, LSP.
P routers exchange only the Outher Label of the packet between them. This is "Swap Process" of MPLS Labelling. They exchange the packets according to the packet destination., the destination PE.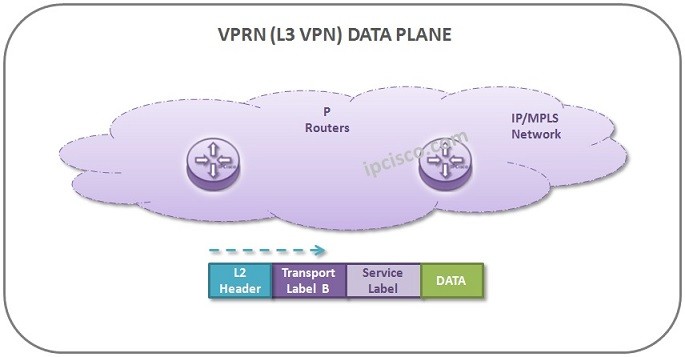 ---
To Test Yourself on Nokia Services, You Can Also Check Nokia Services Quiz Page
---