Nokia 5620 SAM (Service Avare Manager)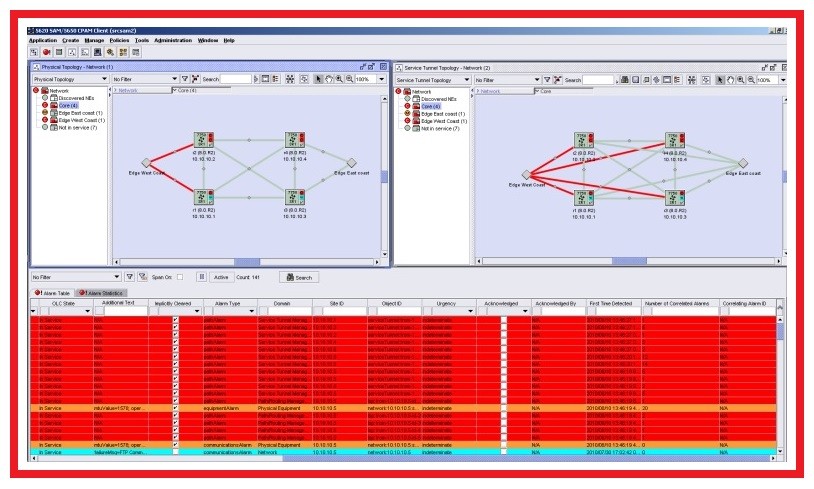 Nokia 5620 SAM (Service Avare Manager)
Nokia 5620 Service Aware Manager (SAM) is the network and service management application of Nokia. It is generally used on service providers's big netwoks consist of Nokia devices like 7750 SR, 7450 ESS and so on. Nokia 5620 Service Aware Manager (SAM) uses SNMPv2 and SNMPv3 to do this management.
5620 SAM provide a GUI interface and with this interface, network management becomes more easy.
SAM let the administrator to make configurations on both GUI and command line of the device. Configuring on GUI is more userfriendly, but command line is more close to the network engineers.
In SAM GUI, there is also a template mechanism. This template mechanism, you can create some template configuration screens for customer. This templates provides easy configuration on SAM GUI.
Beside these, many facilities becomes more easy with GUI interface. During software upgrades and updates, taking tech-supports or similir facilities can be done on SAM with little scripts.
5620 SAM can monitor both Nokia devices and 3th party products like Cisco and Juniper devices. But detailed monitoring can be done up to the ports on Nokia devices. For 3th party devices, only element management is supported,like port status, CLI connection.
Service providers maximize their operationsl efficiency and troubleshooting capability through 5620 SAM. You can see the screenshot of Nokia 5620 SAM, below: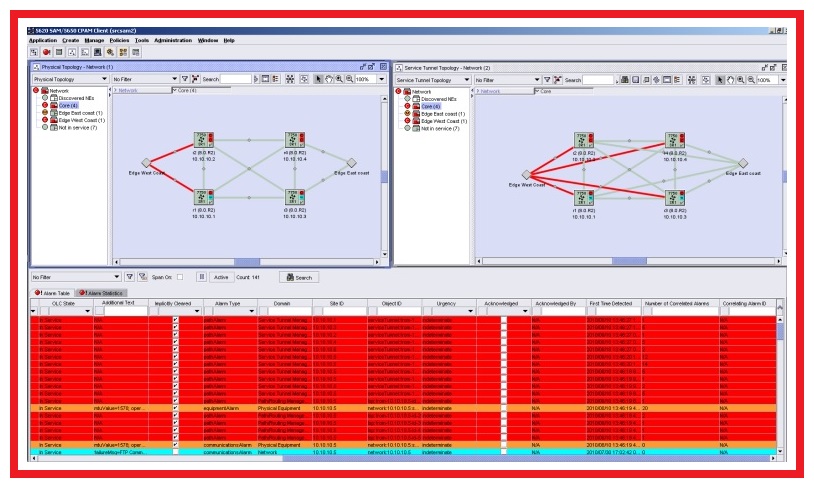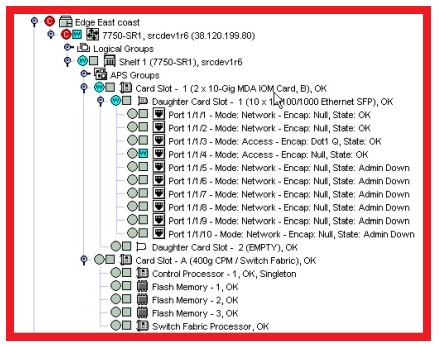 Devices That You Can Manage on SAM
– Nokia 7750 SR (Service Router)
– Nokia 7450 ESS (Ethernet Service Switch)
– Nokia 7710 SR (Service Router)
– Nokia 7705 SAR (Service Aggregate Router)
– Nokia 7210 SAS (Service Access Switch)
– OS (Omni Switch)
– GNE(Generic Network Equipment) (This is provided as element management, not detailed)