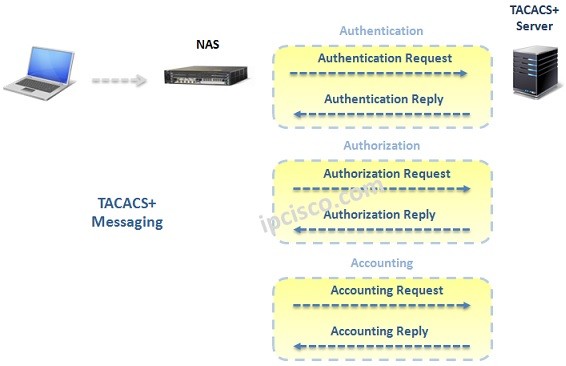 TACACS+ Overview
TACACS+ (Terminal Access Controller Access-Control System) is a AAA protocol that is developed by Cisco. After a while TACACS+ has became a standard protocol that is supported by all vendors.
The main duty of TACACS+ is providing device administration. It can also used for netwok access. With TACACS+, network administrators are authenticated to log in the network devices like router, switches, firewalls, etc. in the network.
TACACS+ provides a full packet encryption. RADIUS encrypts only passwords. This makes TACACS+ more secure than RADIUS.