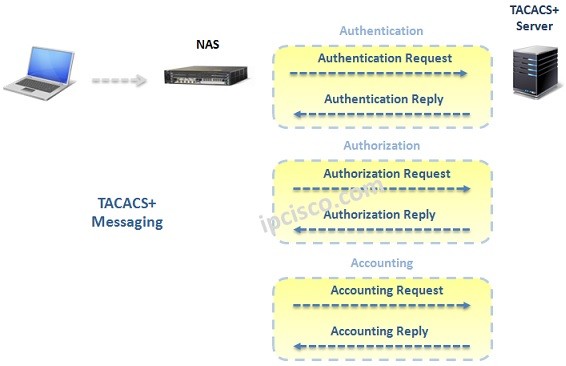 HWTACACS Overview
HWTACACS (Huawei Terminal Access Controller Access-Control System) is a AAA protocol that is developed by Cisco. After a while HWTACACS has became a standard protocol that is supported by all vendors.
The main duty of HWTACACS is providing device administration. It can also used for netwok access. With HWTACACS, network administrators are authenticated to log in the network devices like router, switches, firewalls, etc. in the network.
HWTACACS provides a full packet encryption. RADIUS encrypts only passwords. This makes HWTACACS more secure than RADIUS.