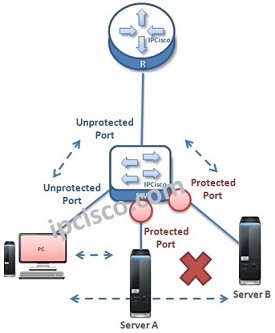 What is Protected Port ?
Protected Ports are one of the security mechanisms used on switch world. By default all the switch ports are unprotected and equal. But with protected port configuration, some ports are filtered an restricted to access each other.
If you configure a port as protected, data traffic on layer 2 is not transfered to other protected ports on this broadcast domain ( or switch stack). Only control traffic is sent to these ports. To provide data traffic between these ports a layer 3 device is required. But if you use protected ports, you do not need this.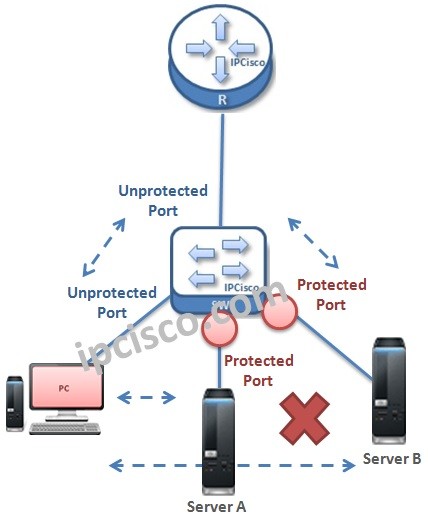 Simply we can say that Protected ports do not send and receive traffic each other. But, they can send and receive traffic withother ports.