Wireless Access Point Modes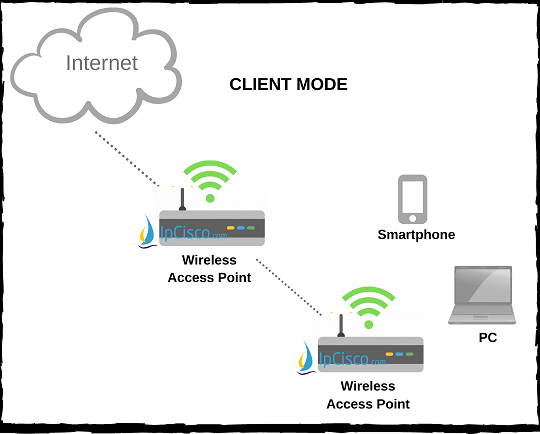 Cisco Wireless Access Points can be used for different aims. We use some of them to connect host devices or we use them for troubleshooting activities. There are also other usages fo this Access Point Modes. So, what are theseWireless Access Point Modes? What Wireless Access Point is used for which reason?
There are different Access Point Modes that we can configure on Cisco Access Points. These Wireless AP Modes are given below:
Local Mode
Client Mode
Sniffer
SE-Connect
Rogue Detector
Flexconnect
Bridge
Monitor
REAP/H-REAP
Now, let's talk about a little more about each of these Wireless AP Modes.
Access Point Mode ( Local Mode)
Access Point Mode or in other words Local Mode is the basic mode that is used to connect wireless clients like laptops, smartphones,tablets etc. In this modes, clients can communicate with Access Point. Access Point Mode ( Local Mode) is the default mode and here Access Point maintains a Tunnel towards its Wireless Controller.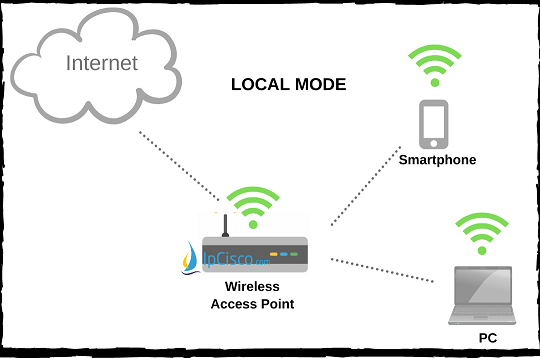 Client Mode
Client Mode is the mode with which access point can connect to another access point as a client. Client Mode can be sued in such a scnearion: For example internet of your company is provided by a remote access point and to get internet form this remote access point to your area, you can use your access point in Client Mode.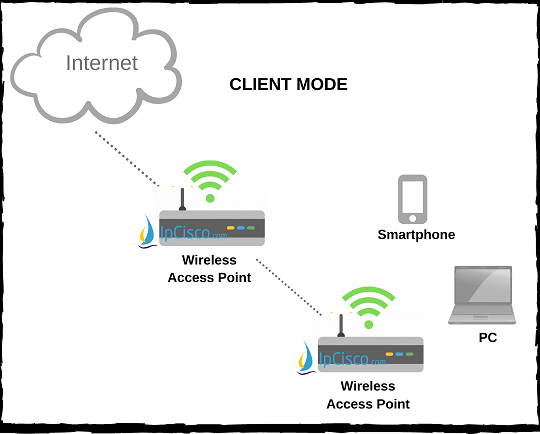 Sniffer
Sniffer Mode is used for troubleshooting activities to monitor and analyze the wireless traffic with various tools like wireshark. It is a passive monitoring mode.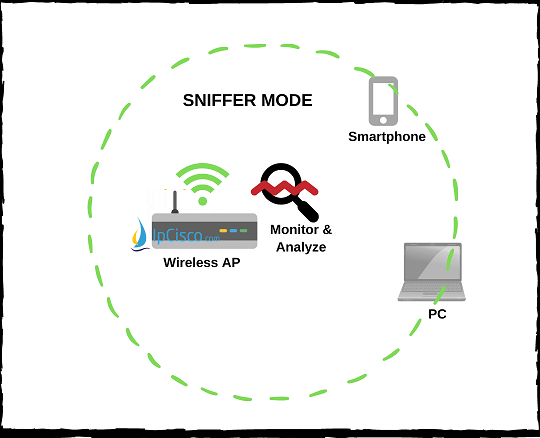 SE-Connect
SE-Connect Mode is the mode with which you can collect information about the RF Spectrum of your wireless connection by connecting Cisco Spectrum Expert. This is a mode that is mainly used for troubleshooting.
Rogue Detector
Rogue Detector Mode is the Access Point mode that is used to detect rogue devices. This detectiion is done via their MAC addresses.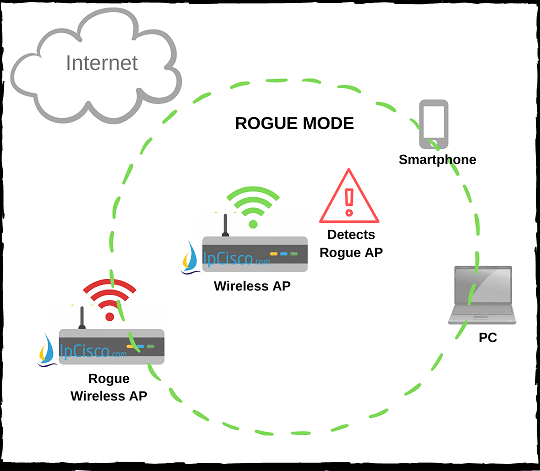 Flexconnect
If you do not want to use a WLC at every brach, Flexconnect mode is the mode that you should use. With this Flexconnect mode, your Access Points do not need to connect WLC always. Even if your connection is lost to WLC, then it continues to switch your traffic locally without WLC.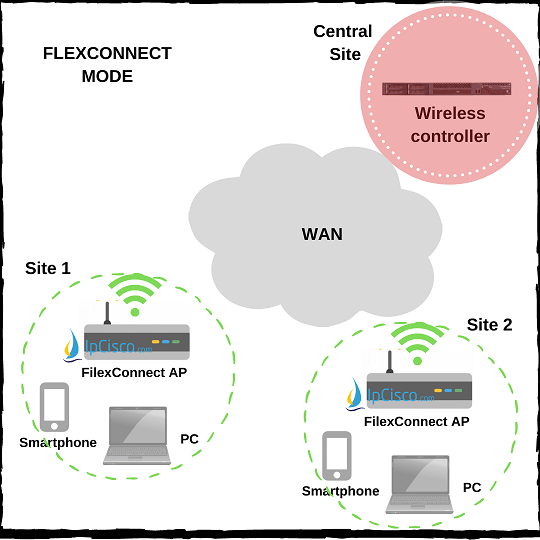 Bridge
In Bridge Mode, Access Points are used to connect two networks. There are two sub modes coming with Bridge mode. There are:
Point-to-Point
Point-to-Multipoint
With Point-to-Point Bridge Mode, we can connect the LAN of a router to a remote access-point.
With Point-to-Multipoint Bridge Mode, we can connect two LANs with one wireless link.