Radius Configuration for Wireless Users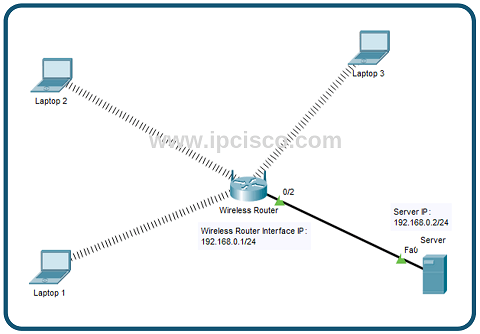 Radius Configuration for Wireless Users
In this Cisco Packet Tracer configuration example, we will configure RADIUS Sever for Wireless Users connected to a Wireless Router. We will define the required configurations on RADIUS Server and then we will configure Wireless Router to connect with RADIUS Server. Lastly, we will configure Wireless users, Laptops to connect Wireless Routers. Here, users should have the same credentials defined in RADIUS Server to connect Wireless Router.
For our Wireless Radius Configuration Example, we will use the below topology: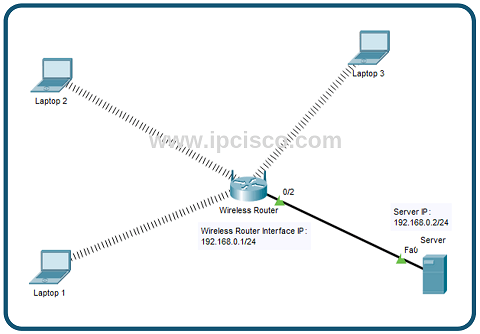 We will follow the below steps during this configuration lesson:
RADIUS Server Configuration
Wireless Router Configuration
Laptop Configurations
So, let's start our configuration.
RADIUS Server Configuration
First, we will configure RADIUS Server. On RADIUS Server, we will follow three sub steps. These are :
IP Configuration
AAA Client Configuration
User Configuration
On the config tab, on the interfaces, we will confiugre the RADIUS Server IP address. Our RADIUS Server IP address is 192.168.0.2/24 here. We will both configure ip and subnet mask.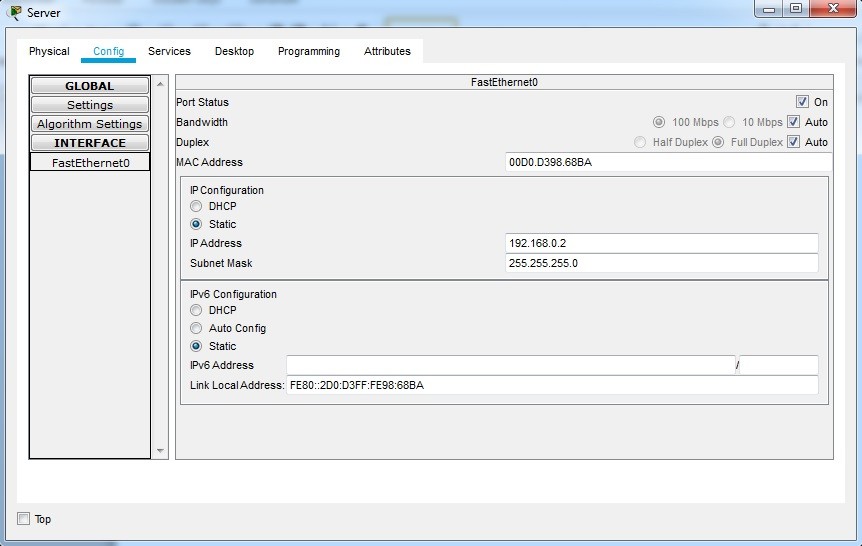 After that, we will g oto the Services tab and there, we will configure AAA setting. Here is the key part of this configuration. We will connect Wireless Router and RADIUS Server here. Beside, we will define the users who can connect to this wireless router.
Client Name is the name of the Wireless Router and Client IP is the Wireless Router interface IP towards RADIUS Server. It is 192.168.0.1/24. Secret is the key usd between RADIUS Server and Wireess router. And lastly, the service type is the service that we will use. RADIUS or TACACS+. We will also opwn the service by selecting "On".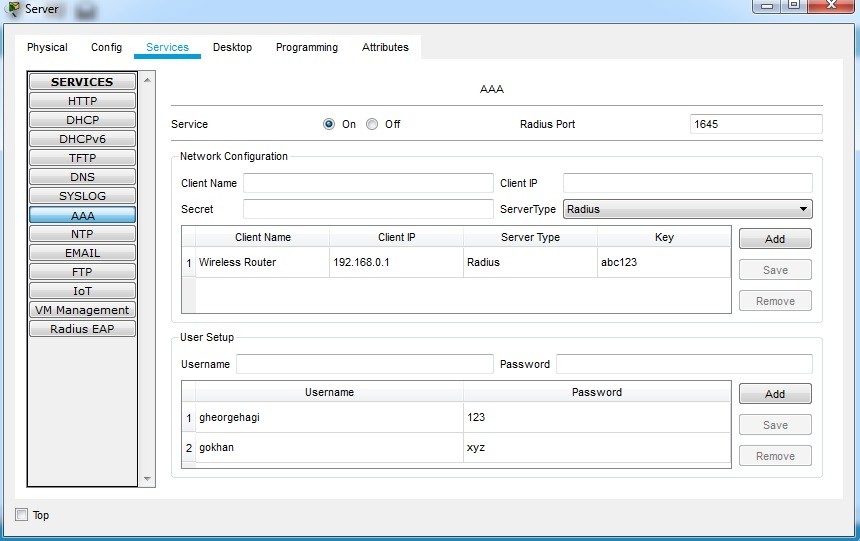 Below, in the user setup, we will define the user's username and password. The suers that are registered here, can conenct to the Wireless Router anymore. Other users, will not.
I have used below usernames and passwords:
1.User
Username: gokhan
Password : xyz
2.User
Username : gheorgehagi
Password : 123
As you see, I like Gheorge Hagi a lot J He is an olf footballer in Galatasaray and Barcelona. In other words a legend.
Wireless Router Configuration
On Wireless Router, we will configure three sub level.
Here, firstly we will configure IP address of the router interface. It is 192.168.0.1/24 and this interface is connected to the RADIUS Server. We can do this both on GUI tab or on Config tab. Here, we have used Config tab.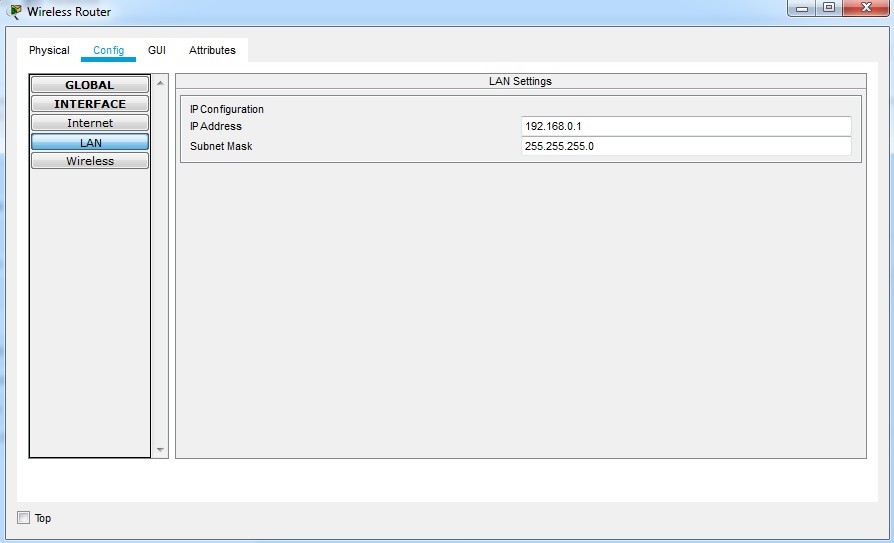 The orher part is, wireless part. In this part, we select the authentication method as WPA2 Authentication. We can also select other choices here. We will also set the RADIUS Server IP and the shared secret. This shared secret key is the first key that we have configured on RADIUS Server.
Here, we will not change the SSID. We use "Default".

Laptop Configurations
Laslty, we will configure Laptops. Here, firstly we should turn off the laptop and then remove the default Ethernet card. After that we take wireless Ethernet card, we can turn on the laptop again.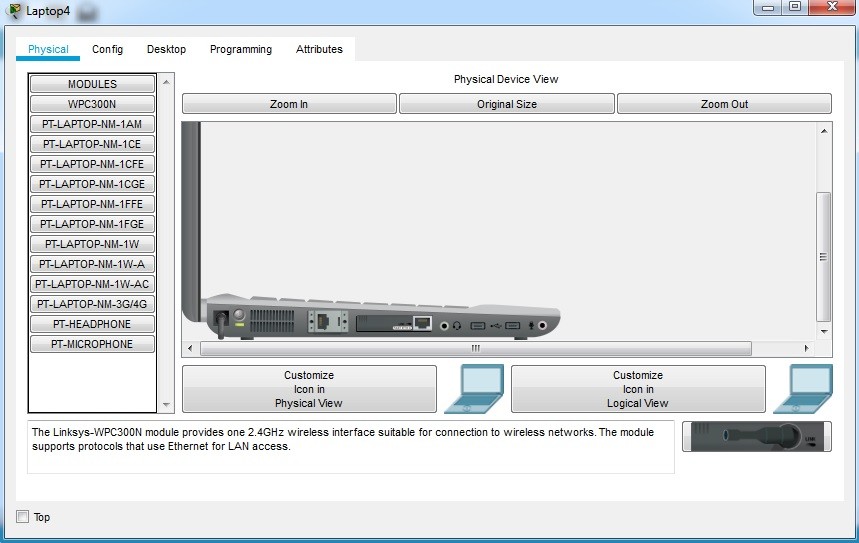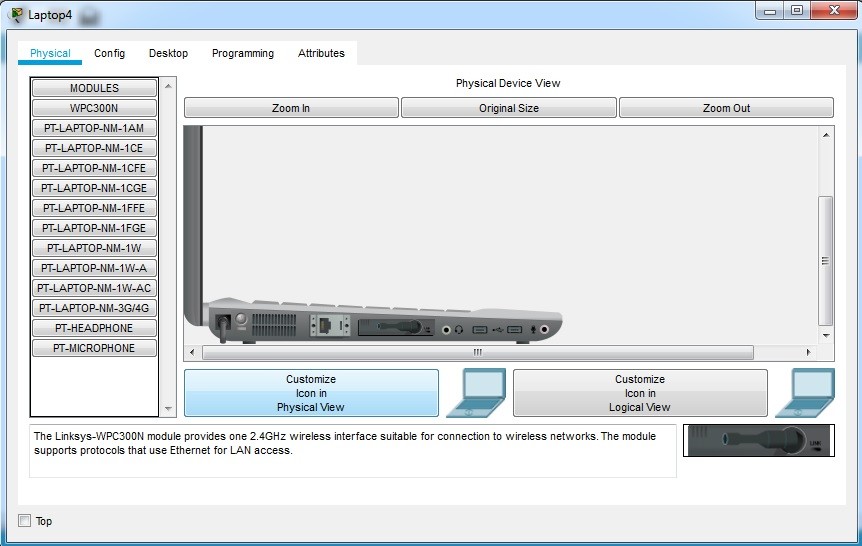 After that we will configure IP address fo the Laptop. Here, we will seclet DHCP for auto IP address configuration.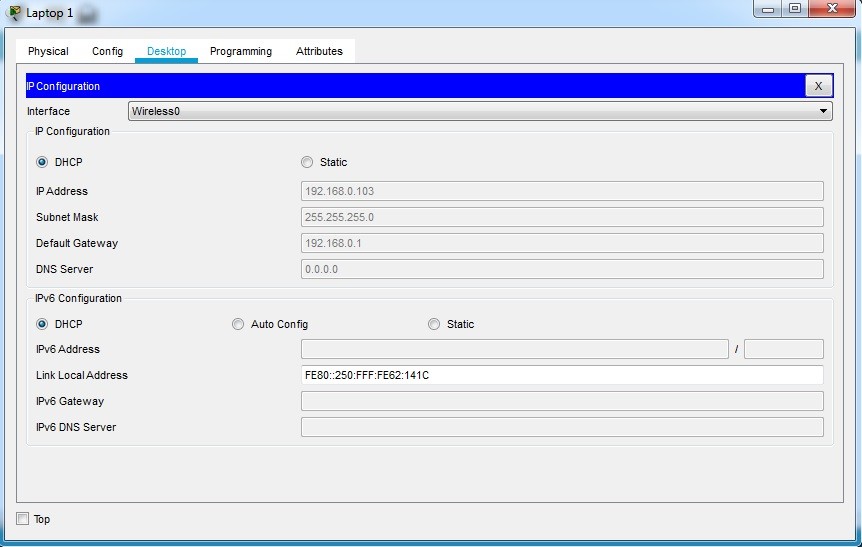 Secondly, we will configure the wireless tab for laptop. In this tab, we will select WPA2 Authentication and we will set user id and password. Here, the user id is one of the users in RADIUS Server and the password is its password. In the first laptop, we will use "gokhan" as username and "xyz" as password. If write wrong user and password, this laptop can not connect to the wireless user.